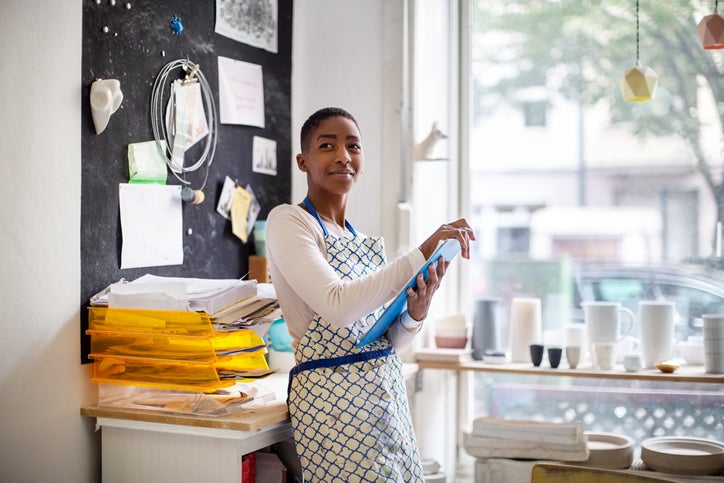 You might want to take the plunge sooner rather than later.
---
Important points
Starting your own business can be a very rewarding experience.
You may want to get this business off the ground in the short term rather than wait.
You should be prepared for a potential recession, and it might be easier to get financing now than it was last year.
---
There are many advantages to starting a small business – financial and otherwise. But starting a business isn't something you can just dive into.
For one, small businesses typically take many months, if not years, to turn a profit. So before you start your own business, make sure you have enough cash in your savings account to cover living expenses for many months to come (think a year's worth, if not more).
But let's say you're already there — you've got a great business idea, your credit is strong, and you've got plenty of savings to tap into if your new venture takes a while to generate revenue. If so, you might want to move forward with starting that business before 2022 comes to an end. Here are some reasons why.
1. You worry about being laid off during a recession
Economic experts have been warning of an impending recession for months. Of course, that doesn't mean we are guaranteed To experience an economic downturn in 2023. But we should all be prepared for that.
In the meantime, you might work in an industry that's particularly vulnerable to recessions — like retail or hospitality. If that's the case and you're concerned about being laid off in the event of a recession, consider starting your own business soon so you don't end up out of work.
Unemployment can have not only financial but also emotional consequences. So, starting a business could help you stay ahead of this situation.
2. You may find it easier to get financing now
Many small businesses need funding to get started. If a recession hits in 2023, we can bet lenders will tighten their standards and lend less freely. And that's all the more reason to start a small business now—you're more likely to get financing if you apply for short-term credit while the economy is still in good shape.
3. You're miserable at work and need a change
No matter what you do, if you're viewed as a full-time employee, chances are you're spending many hours a week getting the job done. And when it's not a job you like, but rather one you loathe, it can really impact your mental health and lead to full-blown employee burnout.
Rather than missing out on a bad job, take the plunge into starting your own business when you are financially ready and have things thought out. It could do wonders for your prospects — and make you a much happier person when you're together over the holidays.
Starting a small business on a whim is never a good idea. But if it's something you've been planning and saving for for quite some time, then it could be to your advantage to launch that business in the next few months rather than wait.
Business credit cards handpicked by experts with rich rewards and perks
Cashback, travel rewards, 0% introductory APR funding: all of these can be great credit card perks for business owners. But how do you find the right business credit card for you? There are tons of deals on the market today and it can be a hassle to sort through them to find the right one. So we did the hard work for you.
Get started today with one of our top business credit cards for 2022.