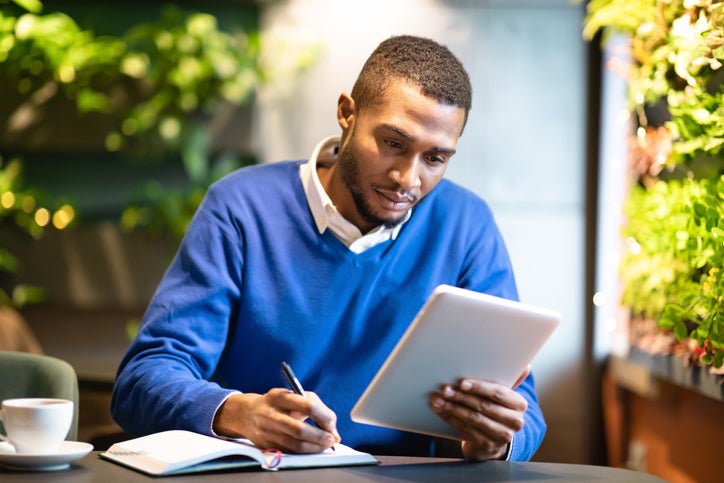 These could go a long way in attracting and retaining talent.
---
Important points
The right benefits package could be your ticket to attracting new employees.
Adjusting your benefits could also help you keep more of your existing employees happy.
Consider offering paid sick leave, vacation time, and health insurance and pension contributions.
---
Despite numerous recession warnings, the US labor market remains in good shape. In theory, that's a good thing, but it's presented some hiring challenges for companies large and small.
Larger companies have plenty of resources to address the problem, so they can always try to lure workers in with promises of high salaries and promotions. As a small business, you may not have the same flexibility. As such, you may need to work on improving your benefits package if you want to attract talent.
Additionally, the better your benefits package, the more likely you are to retain the people you rely on and trust. If you don't currently offer these important benefits, you may want to make some changes.
1. Paid sick leave
The events of the last few years have made it clear that it is essential to offer employees time off to recover from illness. When workers don't feel pressured to come to work sick for fear of missing out on income, they're more likely to stay home and avoid spreading germs. As simple as that.
2. Paid time off for wellness/holidays
Of course, it's important to give workers time to recover from illnesses, both for their own sake and to avoid spreading germs and thereby losing half your workforce. But it's also important to give workers time off so they can focus on their mental health and well-being, connect with their families, and just enjoy themselves from time to time.
For this reason, your small business should offer paid time off for vacation and time off that is separate from your sick leave policy. So your employees get the break they need.
Remember that people who don't take time off tend to fall victim to burnout. And that could affect their job performance. Offering a reasonable amount of paid time off could prevent this.
3. Subsidized health insurance
Without subsidized health insurance, many people have to do without it. But that means they risk catastrophic bills in the event of hospitalization. You should aim to offer your employees a subsidized healthcare plan so they can support themselves without massive medical bills.
4. Retirement Contributions
It is common for larger companies to offer a 401(k) plan and contribute funds accordingly. But 401(k)s can be prohibitively expensive for smaller businesses due to the administrative fees involved. However, that doesn't mean you can't help your employees save for retirement.
One option you might consider is a SEP IRA, a special type of IRA designed for small businesses and the self-employed. SEP IRAs are funded by employers, not employees, but if you're able to make even a modest contribution to your employees' pensions, they'll appreciate it.
It is important to offer your employees a fair wage that reflects their efforts and skills. But it's just as important to offer your employees a nice benefits package – ideally one that includes all of the above.
Business credit cards handpicked by experts with rich rewards and perks
Cashback, travel rewards, 0% introductory APR funding: all of these can be great credit card perks for business owners. But how do you find the right business credit card for you? There are tons of deals on the market today and it can be a hassle to sort through them to find the right one. So we did the hard work for you.
Get started today with one of our top business credit cards for 2022.