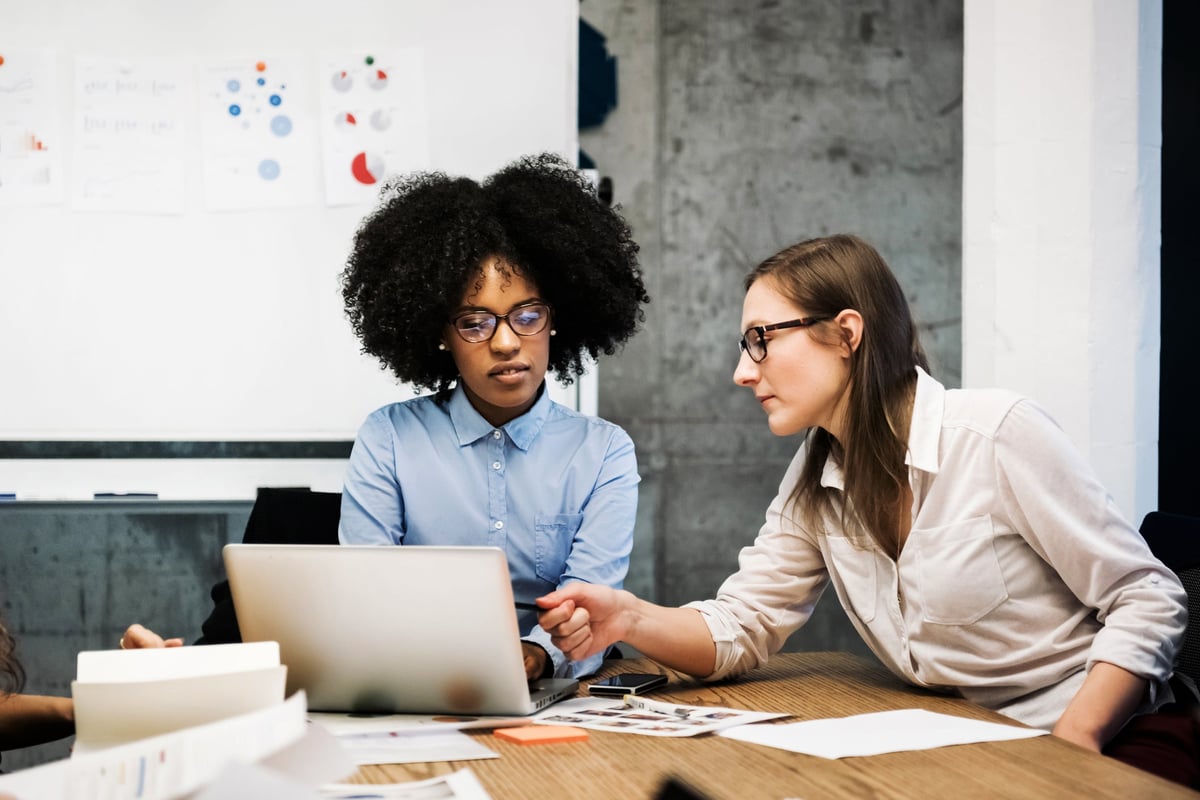 If you prepare now, you can save yourself pain later.
---
Important points
Recessions are a common economic event and can last for years.
There are ways to offset the negative impact a recession will have on your business, including cutting spending, renegotiating with suppliers and strengthening your cash reserves.
Small businesses can emerge stronger from a recession.
---
The National Bureau of Economic Research (NBER) defines a recession as a significant decline in economic activity that spreads across the economy and lasts longer than a few months. While there are no absolute numbers when it comes to recessions, rising inflation and contracting US gross domestic product (GDP) over the past two quarters suggest a recession is on the horizon.
What happens during a recession
The NBER looks at several factors to determine if a recession is in place, starting with GDP. But they also look at other indicators to determine if a recession has happened, including:
income
occupation
industrial production
wholesale and retail
During a recession, product sales fall, employers reduce their workforce, production slows, and spending falls. As a result, the cost of living increases and it can be harder to find jobs. While recessions are common, they can be scary, especially for smaller businesses with fewer resources. The good news is that there are ways to prepare for a recession before it hits your business.
1. Cut spending
The time to cut spending is before a recession hits. Start tracking cash flow better. And if you're not currently tracking cash flow at all, now is the time to start. It can also be helpful to prepare a bare-bones budget that cuts out additional expenses so you can see how much you'll have to cover if sales fall. And if you plan to increase spending by upgrading computers, moving to a larger office, or hiring staff, you should probably put those plans on hold.
2. Be selective when offering credit terms
In order to remain competitive, most companies find it necessary to offer credit terms to their customers. While you may be reluctant to change credit terms for your existing customers, it's important to be more selective when offering credit terms to new customers. This may require extra diligence, but the time spent up front is more important than spending time collecting delinquent accounts. And if cash flow gets really tight, it may be necessary to switch to cash sales, at least temporarily.
3. Get a line of credit
A good way to increase your cash reserves is to get a line of credit from your bank or credit card company. Keep in mind that you don't have to use it, but it can bring you some peace of mind knowing you have emergency cash on hand. But the time to apply for a line of credit is now, before a recession hits, because banks and financial institutions, like most businesses, typically limit the availability of lines of credit. It's also a good idea not to rely too heavily on a line of credit, as banks have been known to reduce or even cancel them during a prolonged recession.
4. Strengthen your liquidity reserves
If you have cash reserves for your business, now is the time to invest additional income into it. And if you're short on cash, it's a good idea to start saving now. Putting cash aside can help small businesses cover expenses in the event revenue falls. But remember, cash reserves should only be used for emergencies.
5. Renegotiate with vendors and suppliers
Chances are your vendors and suppliers are feeling the effects of a slowing economy as much as you are. But it's worth renegotiating. While it's unlikely you'll be able to secure lower prices, you may be able to get better payment terms or an early payment discount.
6. Manage your receivables more aggressively
In the past, you might have given your credit accounts some wiggle room when it came to late payments. However, with a looming recession, it's important to stay on top of your receivables and initiate collection procedures sooner rather than later. Keep in mind that your customers are likely to make the same cuts as you, so a change in payment terms (see #2) may be necessary.
7. Optimize operations
Although streamlining operations is often done as a last resort, doing so before a recession hits can help you retain your employees and maintain your current customer load. However, if you are moving a large number of employees, it may be necessary to downsize your operation, especially if your sales suffer as well. You may also want to outsource certain areas, such as human resources and payroll, rather than looking for full-time help.
There is nothing you can do to prevent a recession. But successful business owners prepare in advance to help them weather the storm and emerge stronger afterward.
Business credit cards handpicked by experts with rich rewards and perks
Cashback, travel rewards, 0% introductory APR funding: all of these can be great credit card perks for business owners. But how do you find the right business credit card for you? There are tons of deals on the market today and it can be a hassle to sort through them to find the right one. So we did the hard work for you.
Get started today with one of our top business credit cards for 2022.