MESSAGES | FEATURES | PREVIEW | EVENTS
By John Posada
Originally published: 10/21/2022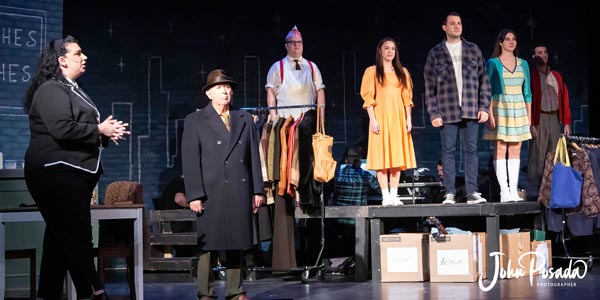 (FAIR LAWN, NJ) — Old Library Theater presents night flight on two weekends (October 21-23 and October 28-30). This is a new musical about an unfortunate prophecy. There's a lot of music, just not a lot of light. Photographer John Posada was on hand to take photos.
The monotonous life of a melancholy sandwich maker is punctuated by two adorable sisters in this darkly funny rock fable. A stirring ode to young love set against the backdrop of the 1965 North East blackout, night flight is a story about walking your path and finding hope in a world stricken by darkness.
night flight was conceived by Kim Rosenstock and written by Will Connolly, Michael Mitnick and Kim Rosenstock.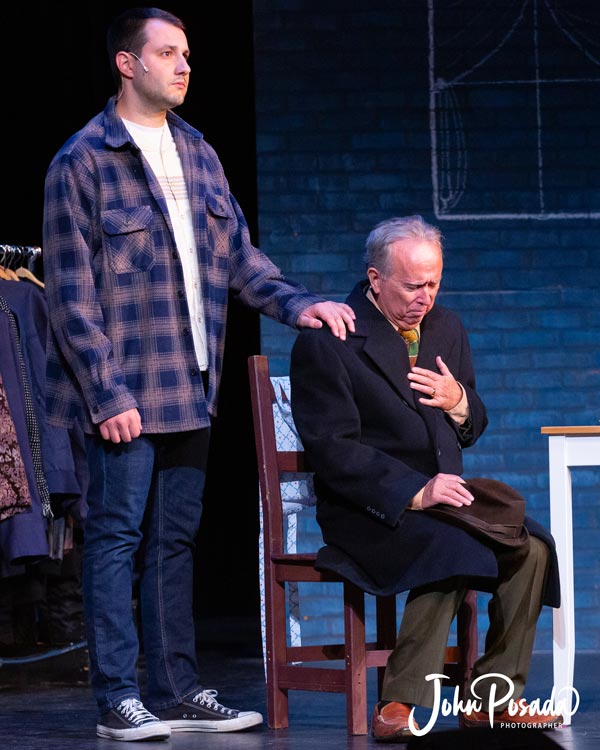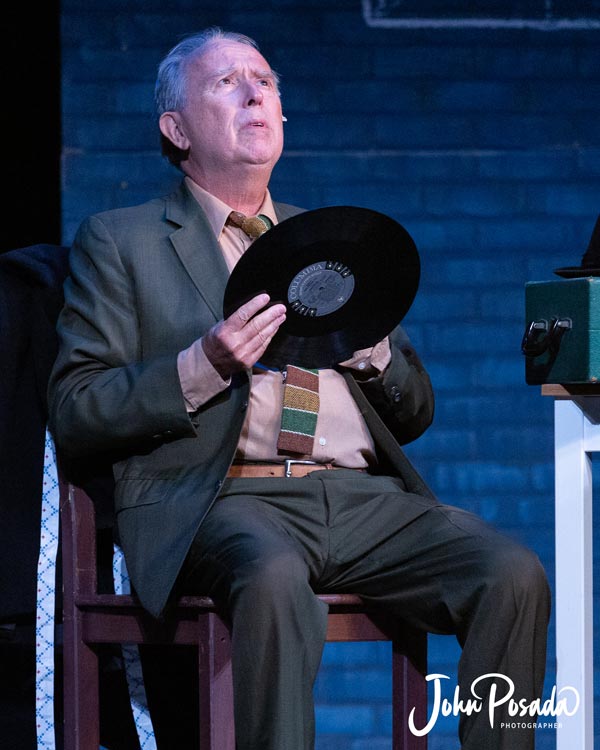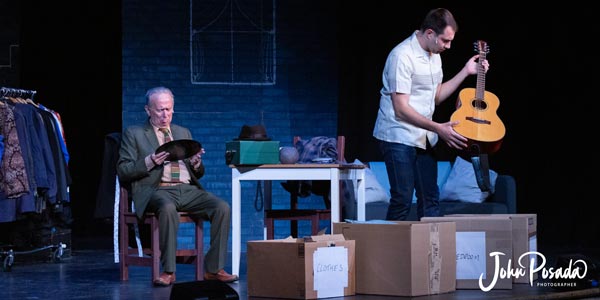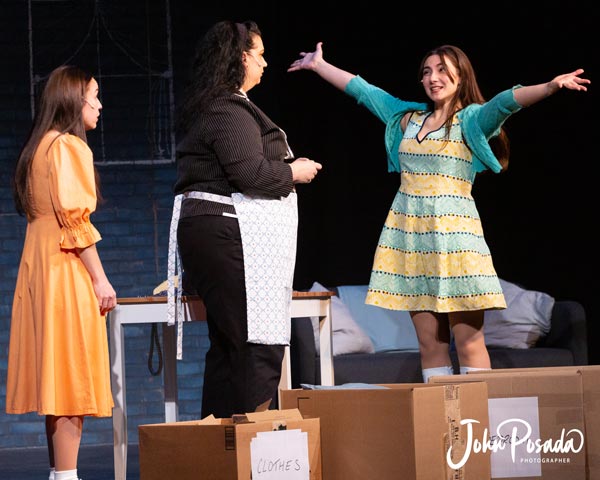 Performances are on Friday, October 21 and 28 at 8:00 p.m.; Saturday, October 22 and 29 at 8:00 p.m.; and Sunday 23 and 30 October at 2:00 p.m.
cards are available for purchase on-line. The Old Library Theater is located at 10-10 20th Street in Fair Lawn, New Jersey.
Advertise with New Jersey Stage for $50-$100 per month. Click here to get more information
---
The cast includes: Lauren M. Grof-Tisza (narrator), Dan Malloy (Harold L. McClam), Bob Russell (Mr. McClam), Diane Cervelli (Daphne), Allie Acquafredda (Miriam), Joe Christianson (Crabble) and Gabriel Weiss (Joey Storms).
The play is directed by Alan Van Antwerpen with musical direction by Jack Bender. Megan Ferentinos is the assistant director/choreographer. Dan Schultz is the costume designer. Brendan Joel Bartlett & Amy Kurfist are the producers.
Here are more photos from the production.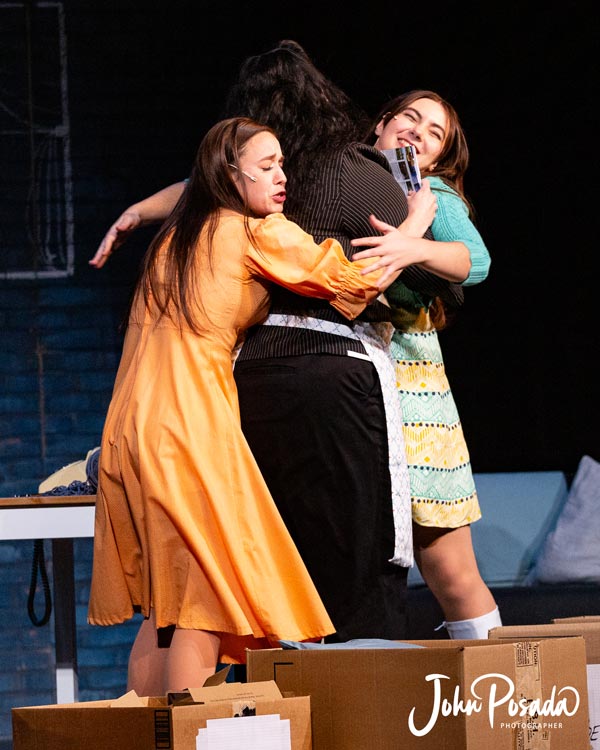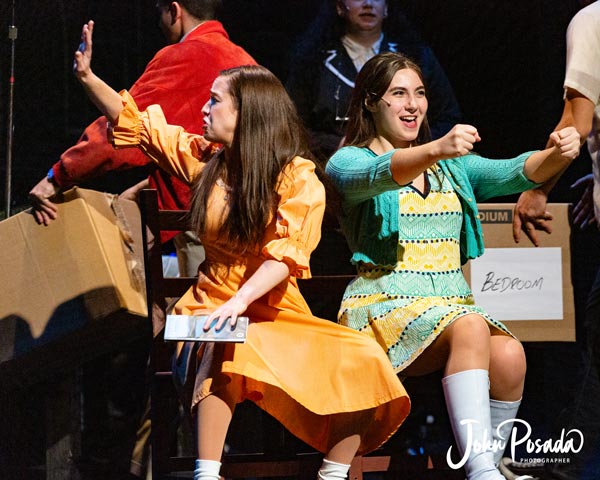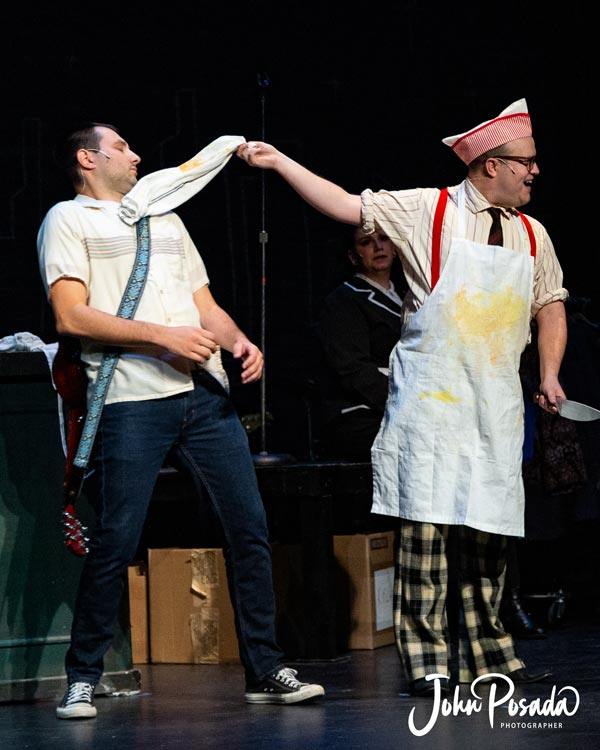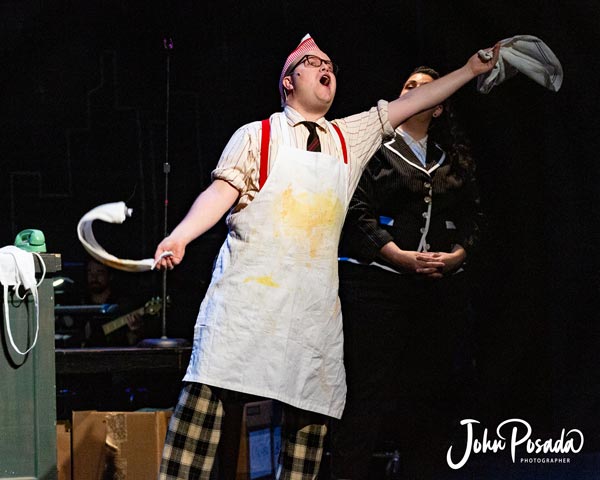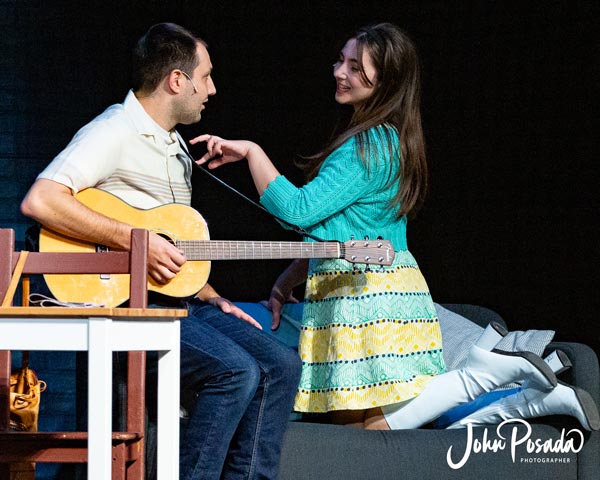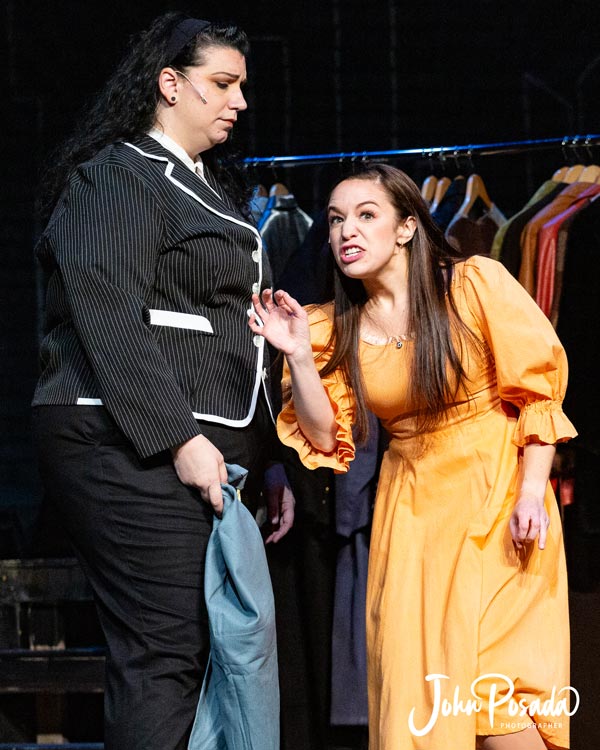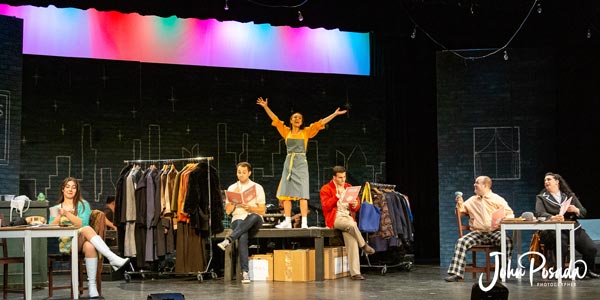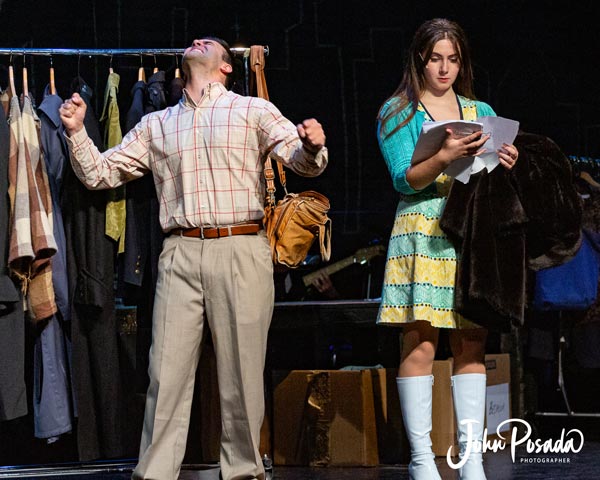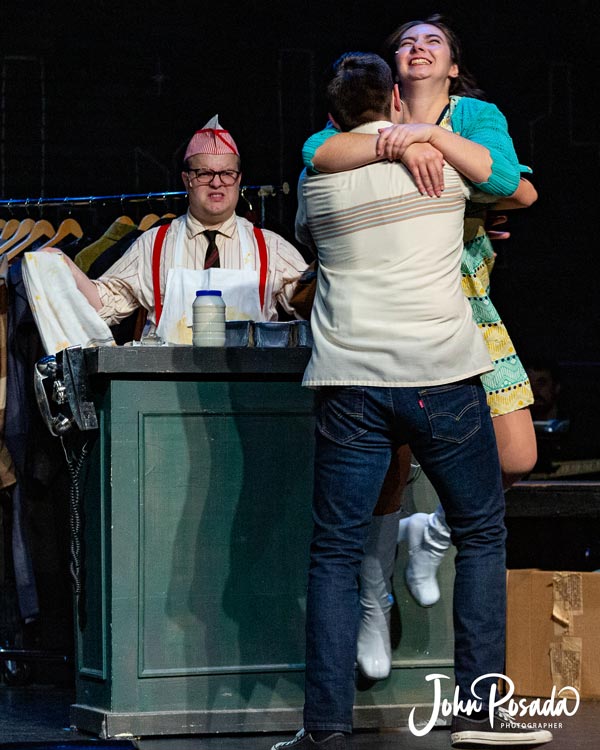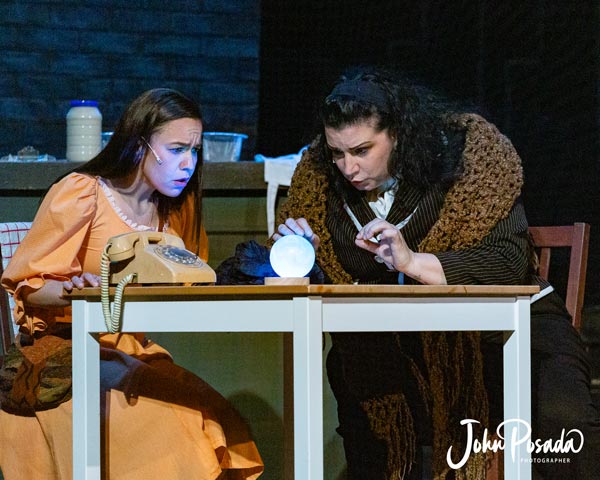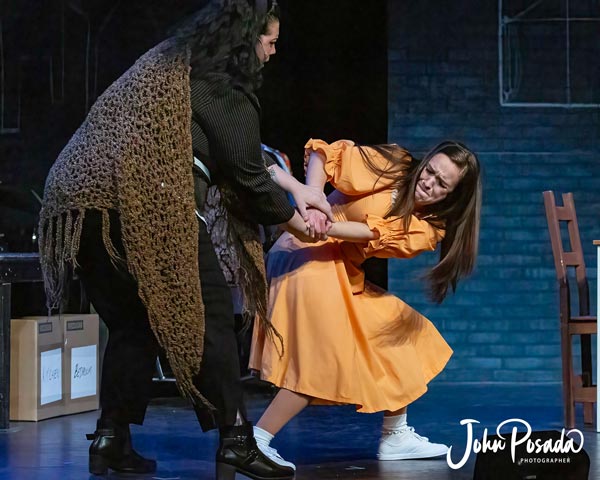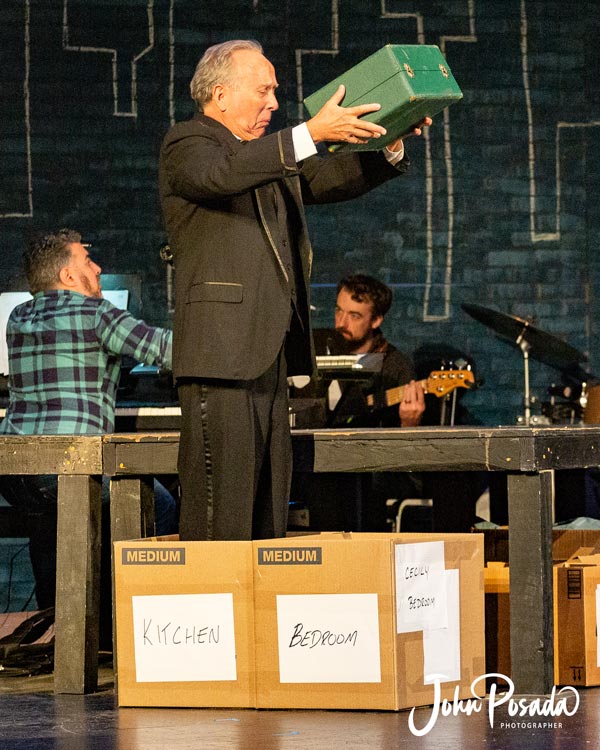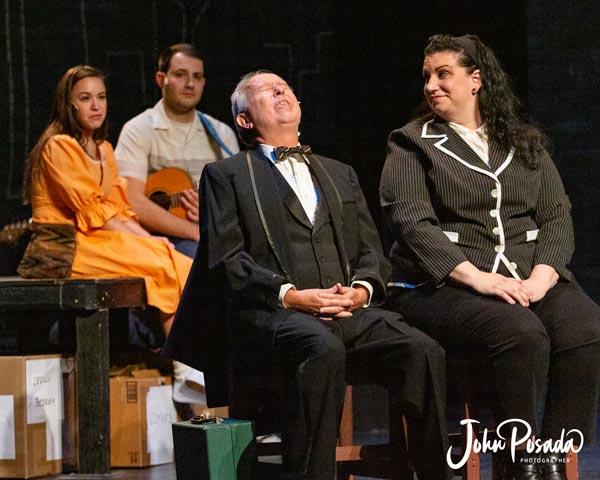 Old Library Theater (OLT), the resident theater company of the Fair Lawn Recreation Department, is a community theater organization based in Bergen County, NJ. We want to recognize that we are on the traditional territory of the Lenape, the indigenous people of the Northeast Forest.
The Old Library Theater was founded in Fair Lawn in 1967 by a handful of dreamers who wanted to make the joy of theatrical performances accessible to all. The original theater was on River Road, but the company relocated to the George Frey Center for Performing Arts at Fair Lawn Community Center in 2006. Now in our 55th Season, we aim to continue the tradition of providing quality community entertainment at an affordable cost.
John Posada is a New Jersey-based photographer specializing in live theatrical and musical performances. For more than 10 years, John has been photographing live music events, mastering the techniques of timing and capturing fast movement in challenging lighting conditions to capture the perfect moment that tells a story in a single frame. John has currently photographed productions for over 30 different theatres. click here for John's website.