The Department of Information Technology celebrated Veterans Day with a luncheon for all of its veterans on November 11th. Augusta University and AU Health IT leadership have several veterans working in their departments and wanted to show how much they value the experience a veteran brings to the workforce.
"Military service leads to the attainment of numerous skills," said Michael Casdorph, EdD, chief information officer at Augusta University. "The military provides individuals with physical, academic and technical training and teaches them to work well as a team."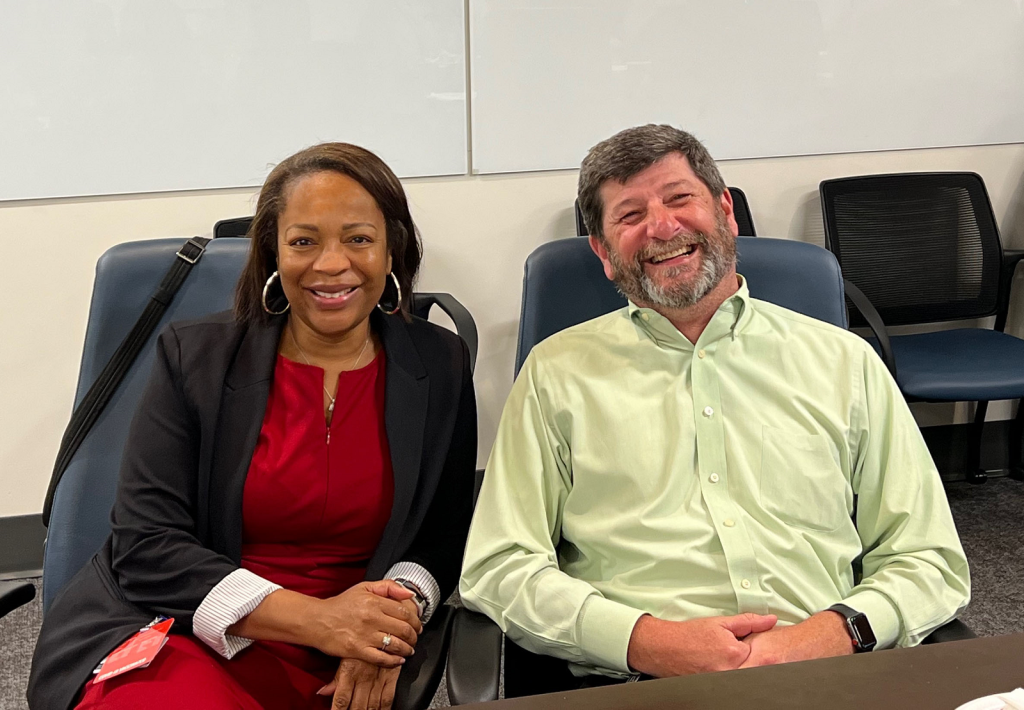 Veterans repeat the services IT provides because their skills are built on a foundation of responsibility and duty.
Along with Augusta University and AU Health staff, the Augusta University IT company employs about 50 veterans and intends to hire more. Though hiring skilled employees has been difficult, management says veterans have helped the company provide the support it needs to keep going.
The AU IT company is fortunate to have an excellent working relationship with the Department of Defense and Fort Gordon and has leveraged the DOD's SkillBridge program to fill a variety of open positions. The SkillBridge program is an opportunity for service members to gain valuable civilian work experience through specific industry training, apprenticeships, or internships during their final 180 days of service. SkillBridge connects service members with industry partners in real-world work experiences.
"We see up to 1,800 service members moving out of Fort Gordon each year, and many want to remain in the area," said Karyn Nixon, director of military initiatives and economic development specialist at Augusta University.
"Through the Department of Defense's SkillBridge program, it's a win-win. We offer customized one-on-one internships through Augusta University, AU Health, and the Georgia Cyber ​​Center, and these service workers bring their skills, leadership, and training to our workplace."
---
Learn more about SkillBridge by contacting Karyn Nixon via email or at 706-305-0066.