ST. LOUIS – A longtime downtown booster is moving out of downtown and he's making some noise about it.
Aaron Perlut, founding partner of marketing firm Elasticity and a former board member of Downtown St. Louis Inc., wrote a LinkedIn post this week blasting City Hall for not taking more action against drag racing, gunfire and general lawlessness in the area.
"For a region to be healthy its heart must be strong," he wrote after hearing for the second time in recent weeks that an employee's car had been broken into just outside the Locust Street office.
The pandemic hit downtown hard, emptying offices, restaurants, and entertainment venues, and high-profile shootings, drag racing, and late-night mayhem filled the gaps and fostered a sense of lawlessness at the heart of the area. Local residents complain that they cannot sleep at night. Business owners have feared the bad headlines will turn customers away. Others have considered moving.
Not everyone is as emphatic as Perlut. But Mike Qualizza, one of the owners of the Last Hotel on Washington Avenue and 15th Street, said he wasn't wrong when he said downtown was in trouble.
Foot traffic in the Loft neighborhood has greatly decreased, Qualizza said. Cruise ships keep its guests awake and cars are broken into all the time.
"Even with cameras, even with security guards," he continued. "They do not care."
Mark Lewis, an executive at Decide, a technology company with offices between 13th and 14th Streets in Washington, said his company didn't have the break-ins. But he believes perceptions about inner-city crime are a big reason many of his employees are still remote. "It just doesn't feel good," he said.
Alderman Jack Coatar, whose community covers much of the central business district, said he's heard similar concerns from larger downtown employers. He worries that the crime problem could eventually become their excuse to move to Clayton, which has the added benefit of not levying the city's 1 percent income tax.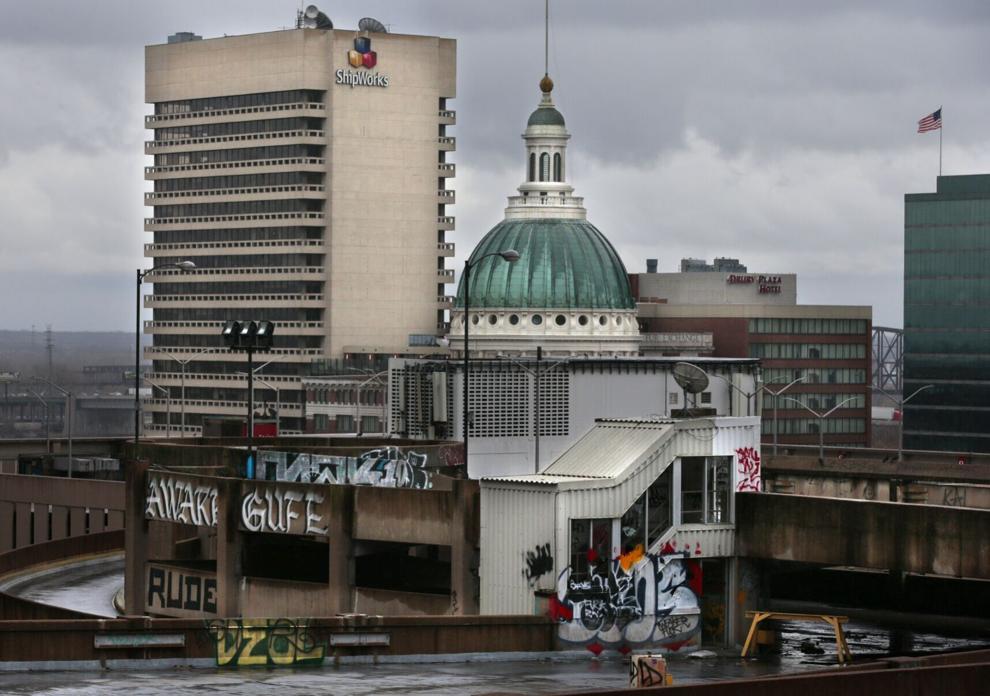 A spokesman for Mayor Tishaura O. Jones noted Tuesday that she set up a safety committee of officials and prominent downtown businesspeople last fall and saw some results. Peabody Energy, which debated exiting last summer after some of its windows were shot in, announced last month that it would remain on Market Street.
The government's move to shut down a Washington Avenue nightclub in connection with multiple shootings last summer has also made a difference, executives and downtown residents said.
Business leaders cite another reason for optimism: Major League Soccer's new stadium. The renovation of the vacant Butler Brothers building. San Francisco technology company Scale opens office on Washington Avenue for more than 200 employees.
Regional business development group Greater St. Louis Inc. has also called on the city to direct some of its massive federal pandemic aid toward safer downtown areas, a discussion still in progress.
John Berglund, whose StarWood Group renovated the old Post-Dispatch building on North Tucker Boulevard for the Square, said downtown is also in better shape than it was in the troubled past and now has a significant resident population to build on could.
"It will take a few years, but I'm optimistic about the city's long-term prospects," Berglund, who also sits on the mayor's safety committee, wrote in an email.
Perlut does not wait. Elasticity's lease expires at the end of the year and the company, which employs about 30 people in the area, is moving to Grand Center.