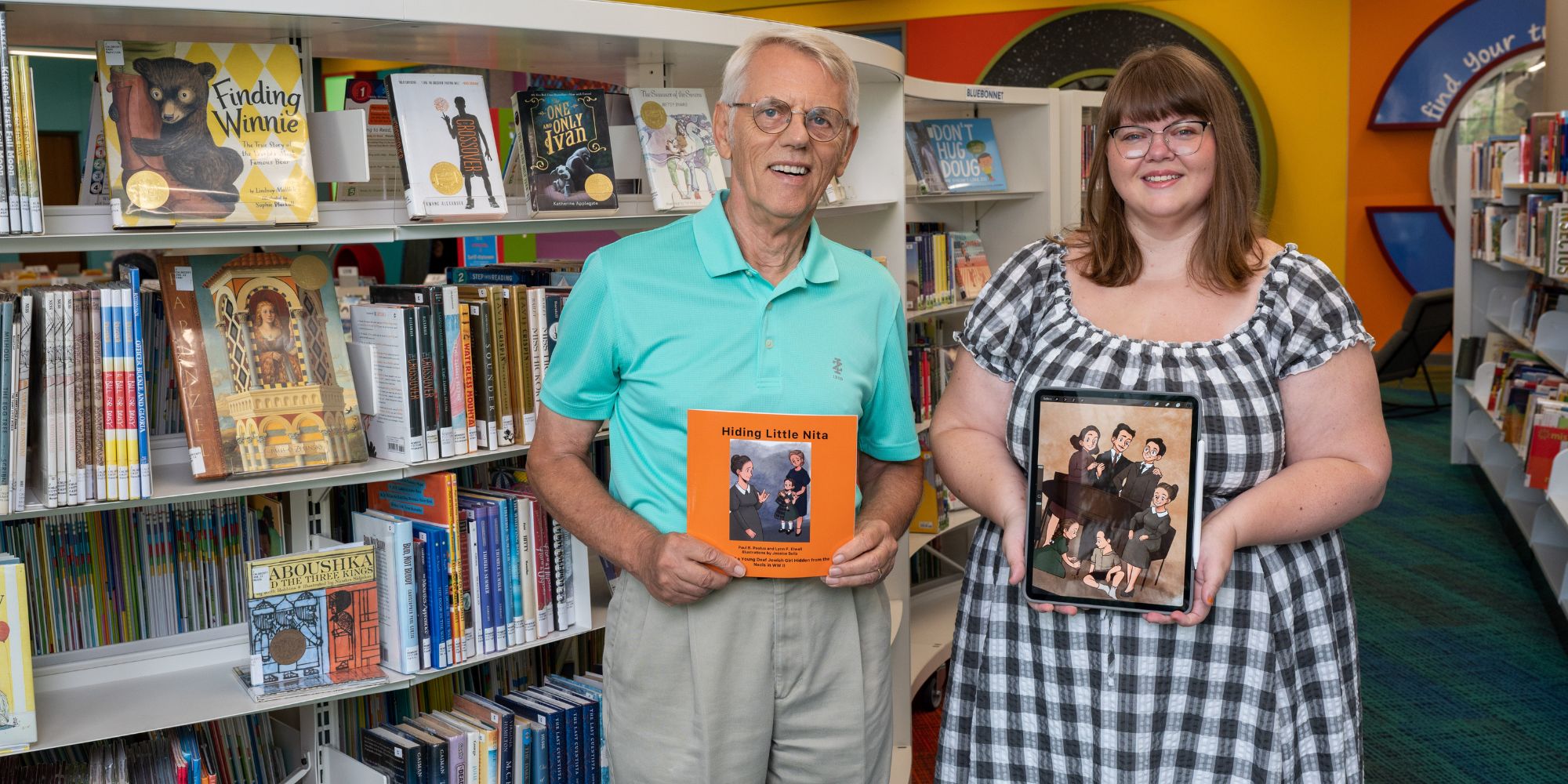 A new book by Paul Paulus, professor emeritus of psychology at the University of Texas at Arlington, describes his family's experience of participating in a network that provided protection for Jews in Holland during World War II.
the children's book, Hide little Nita, tells the true story of a young deaf girl who was forced to live apart from her parents under the threat of Nazi persecution. While Nita's parents stayed with the Paulus family north of Amsterdam, Nita lived with a couple and their children in another city. The book details the separated families' experiences in hiding, including a dangerous encounter with one of Hitler's soldiers and a brief emotional reunion between Nita and her parents.
Nita, her parents, and her young cousin were the only members of their extended family to survive the war.
"It's a story about resilience," Paul said. "All of the people described in the book have shown courage and sacrifice, which are valuable lessons for children as they learn about the great tragedy of the Holocaust."
Paul's childhood experiences motivated him to study and teach social psychology throughout his career.
"Most of my family members joined the resistance and provided help to persecuted Jews, but there were many people in the Netherlands who did nothing at all," he said. "Everything that has happened has made me spend my life studying groups of people and asking how they become generous or violent, subversive or obedient, kind or cruel."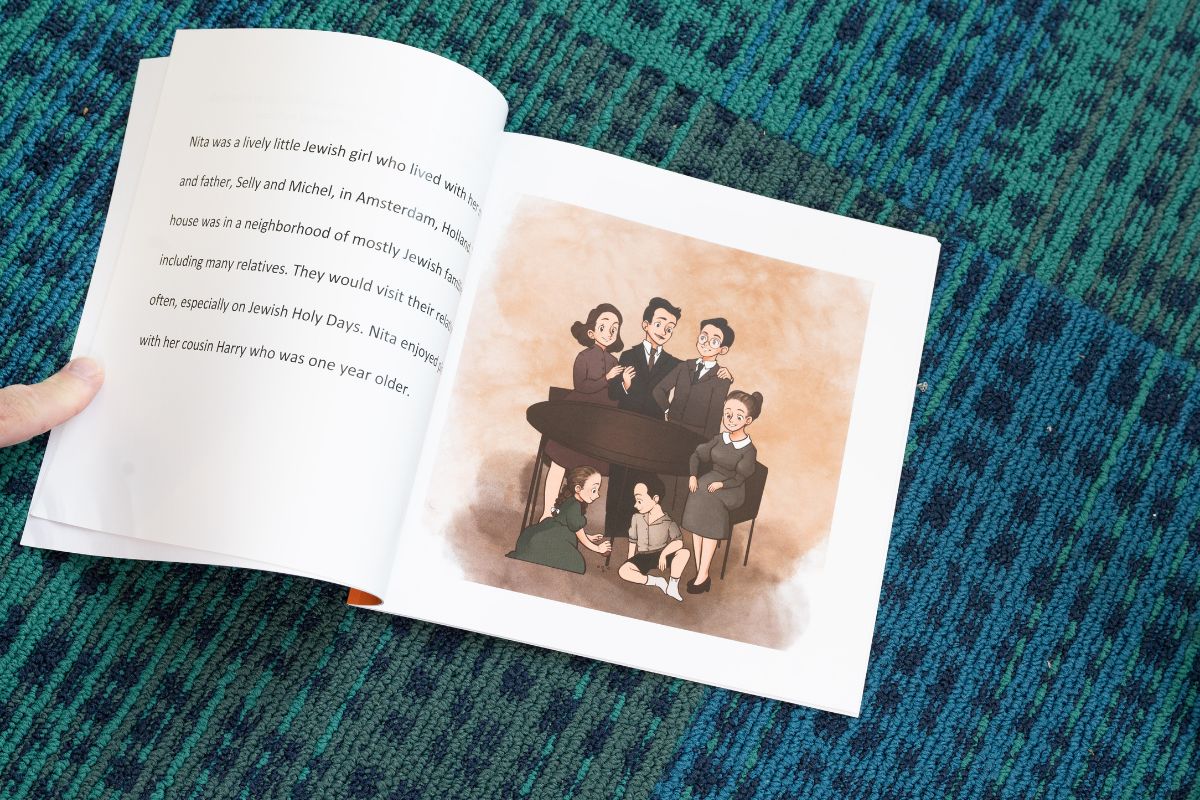 Jessica Soliz, an art student at UTA, created the book's illustrations. Based on photos of each family, Soliz recreated many scenes from her years in hiding.
"I hope the artwork will allow readers to gain a different perspective on life during World War II," she said.
Paulus has partnered with nonprofit organizations to raise awareness of Nita's story. Videos and materials related to her family's experiences can be viewed at the United States Holocaust Memorial Museum website. Proceeds from the book will be donated to the American Society for Deaf Children, who will prepare a video using the book to teach American Sign Language to young children. Nita's son, who is also deaf, will do the same for children in the UK.
Another book by Paul entitled Two families in hiding, detailing the families' experiences during and after the war, is being prepared for publication. Soliz also provided art for this book.