The Chinese regime is using technology to invade and rewire human consciousness to fulfill its agenda of global domination, a cyber expert said.
"Rewiring is actually brain rewiring and is called psychological warfare. Cognitive warfare is the new term," Casey Fleming, CEO of BlackOps Partners, told NTD Television. BlackOps specifically addresses cyber security threats facing businesses, government agencies, the military, universities and research institutions worldwide.
As dependence on digital technologies increases, humanity becomes extremely vulnerable to "disinformation and affective polarization," and this increasing dependence further fuels anti-democratic behavior, according to a report titled "Rewired: How Digital Technologies Shape Cognition and Democracy" (pdf) published in October by The Digital Cognition and Democracy Initiative.
Fleming said this rewiring involves subliminal things like propaganda and changing the narrative, and happens through neurotransmitters like dopamine. He compared rewiring the human mind to reprogramming chickens and mice in laboratories.
"So that's what's really happening with social media, our companies, our US big tech companies do this all day, every day. They give you multiple dopamine hits for likes and so on and so on. And then they will reset it by giving you multiple dislikes or something like that. So they stay hooked to the app," Fleming said.
"And that's really just the beginning. There's just so much you can do with the brain and with psychology when talking about technology."
He highlighted the more serious threats posed by Chinese app TikTok, which he called a "nefarious app" and said it aims to weaken children by killing their critical thinking skills.
"And just to get them hooked, like mice in a cage for food, with all these dopamine hits," Fleming said, adding that when kids get home and log on to the network, and when they do the Having TikTok app, they give access to everything connected to the Chinese Communist Party with their phone.
"And this app is clearly in the wrong hands. And I've commented before that TikTok is an armed military spy app in the hands of our kids," he said.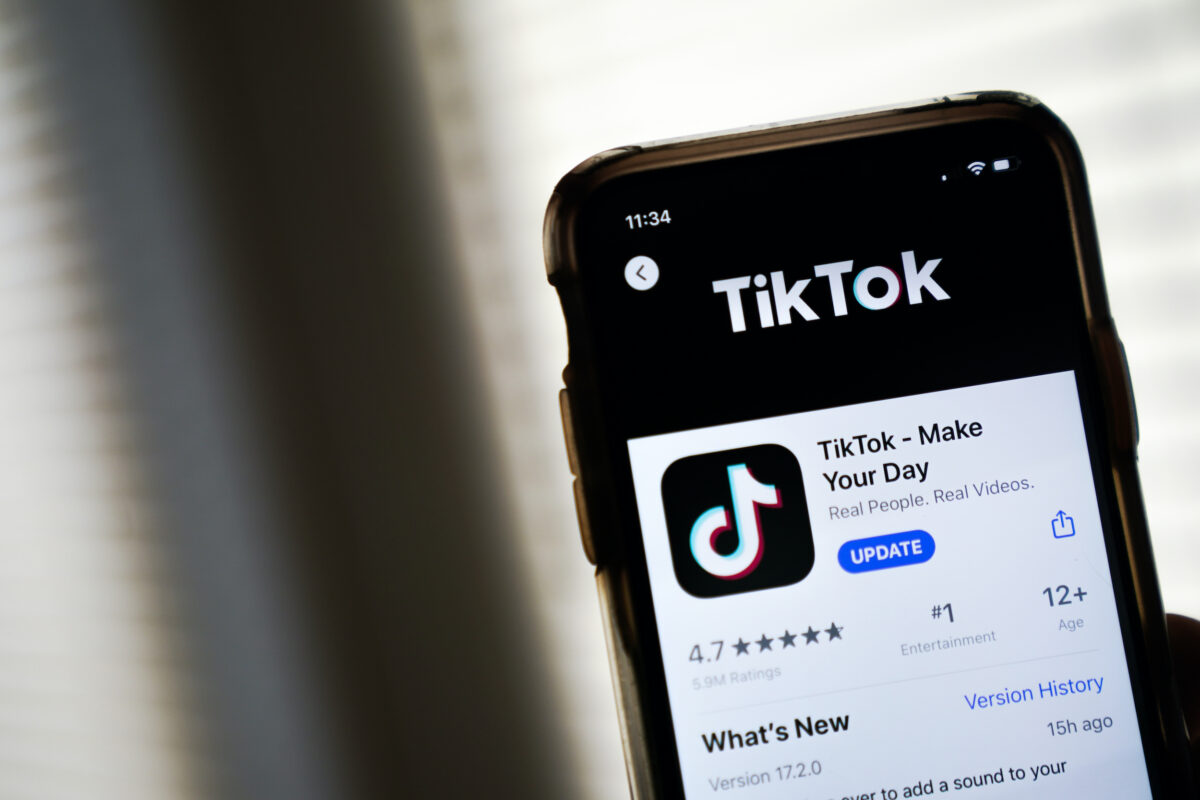 Unrestricted hybrid warfare
Fleming classified the "rewiring" as "unrestricted hybrid warfare." He said it targets everything that holds society together, including policing, religion, democracy, faith, trust and even family and parenting.
"And that really serves to control the minds and souls of the audience or the populace. So it's basically rewiring the brain. And it's being accelerated and exacerbated by social media," Fleming said.
Social media is being used against the citizens of the United States through technology, and according to Fleming, a lot of damage is being done with little effort.
"So when you hear all these things in the media about critical race theory and BLM and disappointing the police and choosing your gender and religion is bad and all these things, that's supposed to pull us apart," he said. He added that according to his organization's studies, 85 percent of social media is weaponized disinformation, while only 15 percent is fact.
These threats are increasing as 90 percent of mainstream media is owned by six major corporations, all of which have been invaded to some degree by the Chinese Communist Party.
"What I usually tell people is that you must assume that any technology from China is armed against you and the free world and your children's future. You have to understand the Chinese Communist Party and their direction, their ideologies, and they are not like what we have in the free world. They're completely opposite," Fleming said.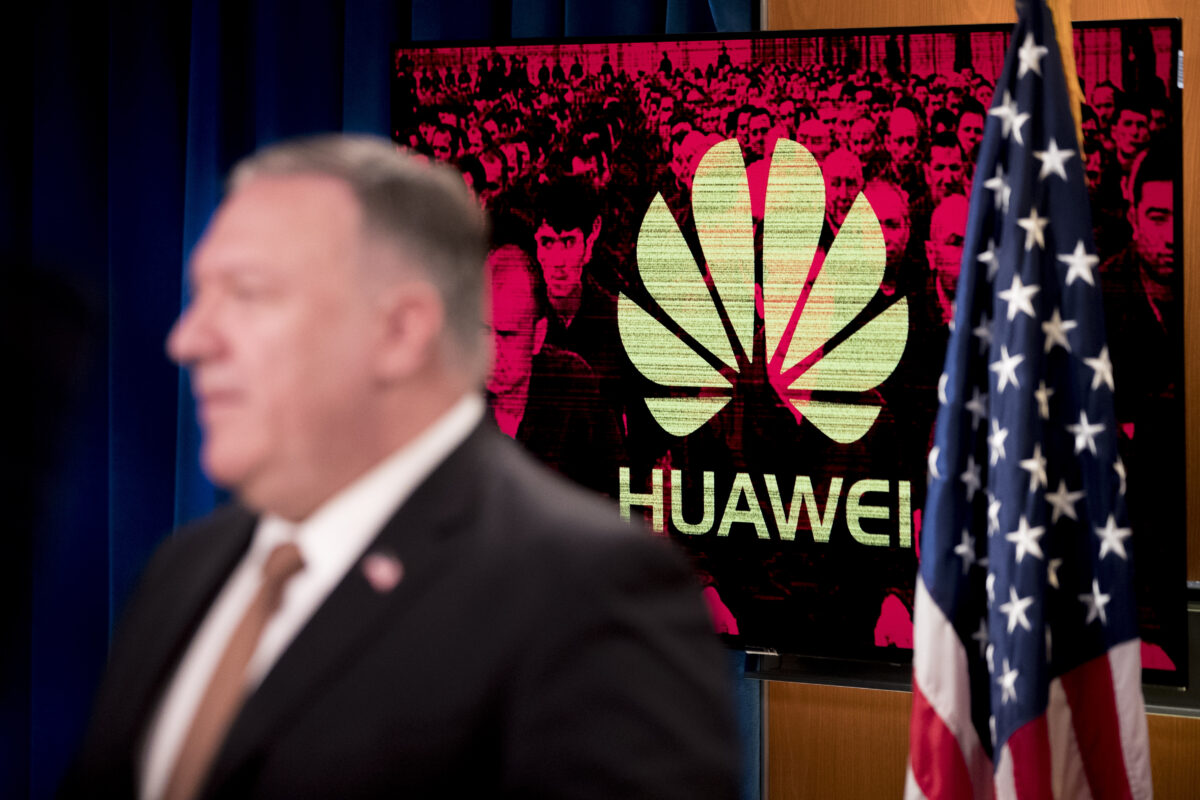 Federal measures
For decades, top US security agencies have sounded the alarm about espionage targeting the United States through Chinese information and communications technology and services (ICTS) produced by companies like Huawei and ZTE.
For reasons of national security, the federal government has enacted various measures over the past five years to regulate the purchase of foreign ICTS. The measures give federal agencies the power to identify and remove untrustworthy ICTS from critical federal networks, according to a report titled "Banned in DC, Examining Government Approaches to Foreign Technology Threats," published in October by the Center for Security and Emerging Technology was released.
Those measures include Section 889 of the National Defense Authorization Act of 2019, which bans federal agencies from using equipment and services from five Chinese tech companies and from working with contractors who use such equipment.
Despite all of these measures, there are still many institutions in the United States that continue to buy untrustworthy Chinese technology that federal agencies have identified as a threat to national security, including 1,700 public entities that have purchased ICTS over the past year, the under Section 889 fall, said report authors Jack Corrigan, Sergio Fontanez and Michael Kratsios.
"However, state and local governments have generally not revised their procurement policies to address the issue of the foreign technology threat," the authors said.
Fleming said there must be federal law stating that ICTS are permanently banned. "You're going to go to jail if you buy this stuff, and that I think there has to be a federal law against it if you know it's part of a communist regime," he said, adding, "That's the era of Third World War or Hybrid Warfare" that people are unaware of and don't even understand.
"But hybrid warfare, you're in it, you've been in it, and it's peaking and maturing at that point. Eventually, conventional warfare will emerge. And we may be several years away from that, but understand that our enemy has declared us his enemy. And that's why they're our enemy," Fleming said.