NEWYou can now listen to Fox News articles!
I had a ball in my hand almost as soon as I could sit up. Sport is in my blood; My parents were athletic and all my siblings played basketball. Now I'm starting high school and with it new seasons of basketball and volleyball at a more competitive level.
I practice shooting baskets outside with my brother, but even with my recent growth spurt I can't keep up with him. He is faster and stronger and can jump higher, move around me faster and shoot better than me. I'm good for a 14 year old girl but everyone can see the physical advantage they have over me when it comes to playing sports.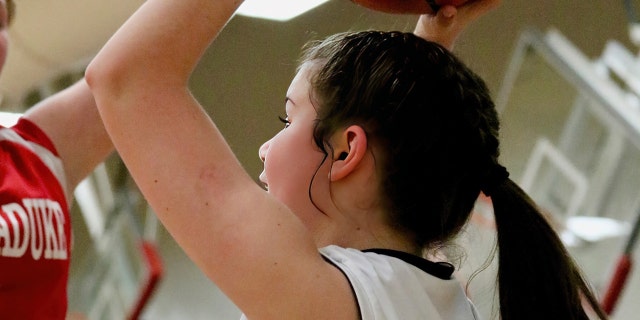 That's why I was so surprised — and outraged — to hear officials allowing and even encouraging boys to play on girls' sports teams. It's so obviously wrong and unfair to force girls to compete against boys, yet it happens to track and field athletes in Connecticut and Idaho, swimmers in Pennsylvania, volleyball players in North Carolina, and girls across the country.
And I inevitably ask myself: As a girl, do I have a sporting future?
REPUBLICANS MAKE PROTECTING FEMALE SPORTS FROM BIOLOGICAL TRANSGENDER MALE ATHLETES A CHOICE
The federal government recently proposed new amendments to Title IX that would effectively wipe out girls' sports and remove the opportunities for girls this law was intended to protect. That means boys who identify as girls can join girls' teams – and unfairly dominate the competition.
Every girl deserves the opportunity to compete against other girls on a safe and fair field – and the chance to win.
I've seen how hard guys can hit the volleyball over the net and how much higher they can jump to block shots in basketball. In addition to the safety concerns I have when it comes to competing against boys in strength sports like basketball and volleyball, it's neither right nor fair to force girls to do so. Every girl deserves the opportunity to compete against other girls on a safe and fair field – and the chance to win.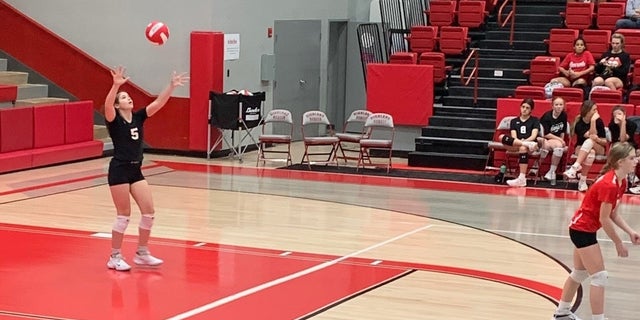 I'm only 14 but I gave up many other things so I could play sports. I train every day, up to three hours a day when I have a game. I am a hard worker and am constantly improving my skills. At the moment I'm working on my ball handling to be more competitive on the pitch. Stealing the ball or having a good attacking day gives me a high.
CLICK HERE TO RECEIVE THE OPINION NEWSLETTER
Playing sports was crucial for me; You can choose your setting – and see how it affects your game. Not only have I formed great friendships, but I've also learned teamwork and social skills like how to talk to adults. These are life skills that will benefit me for the rest of my life. Every girl deserves the same chance.
That's why I've joined the legal efforts of the Alliance Defending Freedom to intervene in a lawsuit protecting girls' sport. In our lawsuit, 20 attorneys general are challenging the Biden administration's reinterpretation of federal law allowing men to compete on women's sports teams.
I jumped at the opportunity to add my name to the growing list of women athletes working to protect the sports we love. It's my dream to play at college level and get an athletic scholarship. But what will the girls' sport landscape be like a few years from now when I apply to college? Will I be able to get an athletic scholarship or will a boy get it because he has a better record than me?
CLICK HERE TO GET THE FOX NEWS APP
We must fight together for justice. We all need to stand up for girls. If we fight hard enough, what is right and true will be recognized in state and federal laws and benefit women athletes across the country.
You can't ignore common sense forever. Let's just hope those in the federal government realize this sooner rather than later so we can protect the future of all girls who have big dreams of getting ahead in sport.