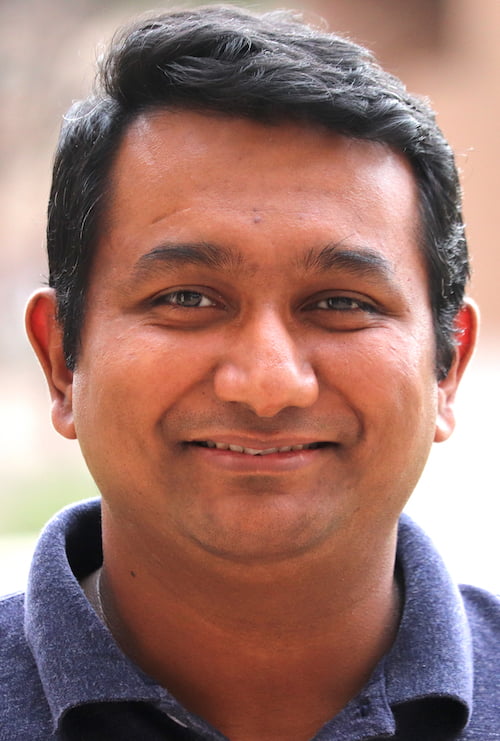 A computer science and engineering researcher uses a $400,000 National Science Foundation grant to develop low-cost computer server power monitoring aimed at keeping data centers running efficiently and reliably.
Mohammad Islam, an assistant professor at the Faculty of Computer Science and Engineering, said running these data centers, which host thousands of servers, requires an enormous amount of electricity.
"This is contributing to the global energy crisis," Islam said. "However, these data centers are essential in today's internet- and cloud-dependent society. Because of this, monitoring and managing server performance plays a critical role in gaining insights into how to run these data center operations efficiently."
Islam's project is titled "Utilizing Conducted Electromagnetic Interference (EMI) for Low-Cost Server-Level Power Monitoring in Data Centers." VP Nguyen, another assistant professor at the Department of Computer Science and Engineering, is part of the research team.
Islam said the project's novel energy measurement approach relies on the use of EMI generated by the server power supply.
"Computer servers pass their power consumption information to the data center power grid as high-frequency EMI, which can be captured by a single server-level power monitoring voltage sensor," Islam said. "However, there are some technical challenges. The generation and propagation of conducted EMI in a data center environment is not well understood. Additionally, extracting the power consumption of many servers from a single sensor poses fundamental source separation challenges.
"High-frequency EMI extraction and source separation requires extensive and high-precision calculations, as does the development of a low-cost, real-time detection system," Islam continued. The main task of the project is to fill the knowledge gap on conducted EMI in data centers, especially on EMI generation, propagation and extraction.
Hong Jiang, chairman of the faculty of computer science and engineering, said Islam's project could solve many of the challenges faced by computer servers.
"Managing data center power consumption to achieve energy efficiency is critical to a sustainable cyber infrastructure. The project of dr. Islam is doing just that," Jiang said. "Sustainability affects all aspects of our lives. We depend so much on computer servers every day. This project will help address some of the challenges this industry is facing."