Now more than ever, with an ever-rising inflation rate, building multiple income streams is crucial. Knowing this, the last decade has brought us a huge increase in online transactions. While brick-and-mortar stores are closing their doors, the digital economy continues to expand every day.
In 2022 there are many different ways to make money online. By simply googling "how to make money online" one can find cliche ideas and offers to supplement income. The unfortunate truth is that many of these methods don't really work well, or have only worked for a few people who control market share. Despite the fallout from a global pandemic and rising inflation, two young entrepreneurs have found a way to scale their own business online.
Meet the founders of Lost Boy Entertainment LLC, a boutique digital marketing and PR firm credited with helping build some of today's most important companies and influencers. The company functions as the promotional division of the owner's holding company, Lost Boy Holdings LLC. Co-founders Christian Anderson (better known as "Trust'N") and Bryce Vander Sanden founded the company three years ago while they were full-time students in their spare time. Despite the difficulties of starting an entertainment-based business in the industry-less state of Wisconsin, the founders turned to social media to make their earliest connections.
The business started by servicing a small list of friends and new clients a month and quickly spread as word of mouth spread. During this time, Anderson asked Vander Sanden to get into the business and help handle some of the workload. "We just worked whenever we could, and after I asked Bryce to help me, we just split projects up and did what we could each day," said Anderson, who serves as the company's president.
Almost three years later, Anderson and Vander Sanden have grown their college dorms into a multi-million dollar business. The company is credited with building alongside several Fortune 500 companies including Google Inc., Target Inc., Kool-Aid, Doordash, and P&G, among others, while supporting famous influencers and music acts such as Snoop Dogg, Trippie Redd and Tory Lanez helped Bryce Hall and others thrive in their individual careers.
Among the broad list of services the company offers, they specialize in Social Media Marketing & Optimization, Music Marketing and Public Relations. Much of her work with major brands and artists has focused on influencer and digital marketing campaigns and PR strategies. Co-founders Anderson and Vander Sanden attribute much of their clients' success to the partnerships they have built over time. "You know that we couldn't do a lot of what we do if it weren't for all the brilliant people we work with," said Vander Sanden. "Partnerships are everything. Having a network of solid people to build with is everything," Anderson added. While the company was looking to scale its business, the owners recently decided to make the business a more private experience for their customers and offer unparalleled customer service on a 1-to-1 basis with their customers. "Our customers like to talk to us. Especially when details matter or an important project is pending. I think they enjoy the feel of a smaller company," added Vander Sanden.
The entrepreneurial duo recently announced their expansion into the Atlanta area with the aim of helping more people and businesses in a new area. "We're always looking for growth. It's a very exciting opportunity to expand the business in a new city," said Anderson. However, scaling the business is one of many successes the Lost Boys have had in recent times.
Under the stage name Trust'N, Anderson recently released his critically acclaimed chart project Neverland. The project's third track, "Stay(Go)," drew the most attention, garnering millions of views across multiple media platforms. Despite the project's success, Anderson says his focus is still on business. "The response to music was amazing. We've been working on it for a long time and I'm glad so many people are enjoying it. But for now, I'm still focused on my business and continuing to scale investments," he explained to Anderson. While Anderson's partner in crime, Vander Sanden, graduated from college with two degrees in finance and accounting, Anderson dropped out of his senior year of college to scale the business. A decision he wants to come back to. "Actually, I'm preparing to graduate in the next year or two. I'm not someone who likes to leave things unfinished, it just kind of bothers me," Anderson added with a grin.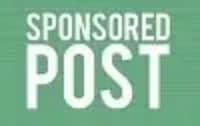 Whatever's in store for the Lost Boys next, their commitment to forging authentic connections with others while offering premium services and track record of impressive work leave their business potential in a great place. The entrepreneurial duo's story is another fine example of why it's important to never settle down and always look for more opportunities in business.
For more information on Lost Boy Entertainment, visit their website below:
www.lostboyent.com