Mark Zuckerberg has announced that Meta will lay off 11,000 of its employees — an estimated 13% of its workforce — and "take a number of additional steps to become a leaner, more efficient company."
In a message shared with Meta employees Wednesday morning, Zuckerberg said he's making "some of the toughest changes we've made in Meta history."
"We're also taking a number of additional steps to become a leaner, more efficient company by cutting discretionary spending and extending our hiring freeze through the first quarter," Zuckerberg said. "I want to take responsibility for those decisions and how we got here. I know this is difficult for everyone and I am especially sorry for those affected."
Zuckerberg said that Meta will now shift its resources to a "smaller number of high-priority growth areas" — these include Meta's AI discovery engine, its ads and business platforms, and Zuckerberg's much-discussed long-term vision for the development of the Metaverse.
"We've reduced costs across our business, including cutting budgets, reducing benefits and reducing our real estate footprint," continued Zuckerberg. "We are reorganizing teams to increase our efficiency. But these actions alone won't align our spending with our revenue growth, so I've also made the tough decision to lay people off."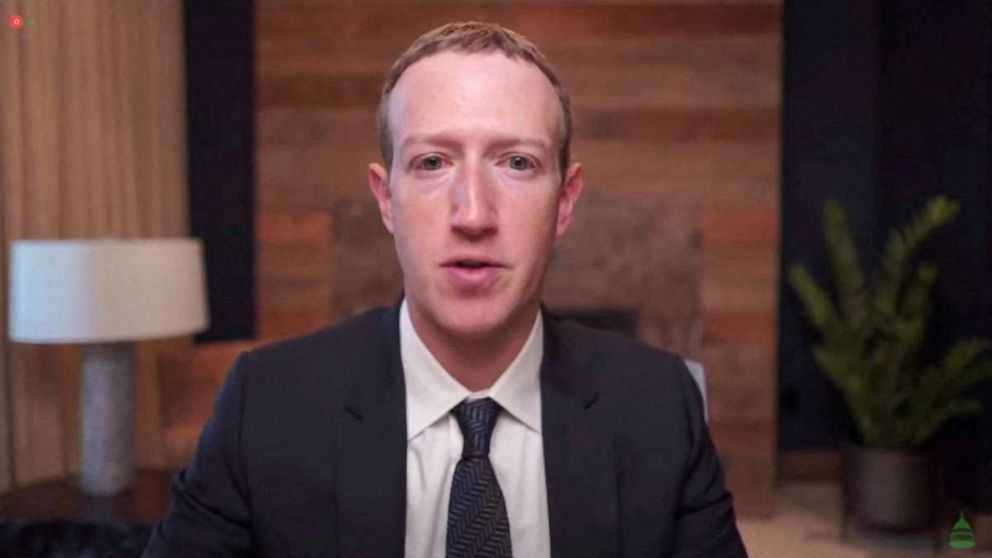 Shares of Meta Platforms, the parent company of Facebook and Instagram, rose about 4% after the news in premarket trading on Wednesday.
The stock took a beating this year, trading below $100 a share this week, down more than 70% from its January high of $353.83 a share.
Zuckerberg took the opportunity to explain in his company-wide message what led Meta to this point and why the decision was made.
"In the early days of Covid, the world was moving quickly online and the rise of e-commerce resulted in outsized sales growth. Many people predicted that this would be a permanent acceleration that would last even after the pandemic passed. So did I, so I made the decision to significantly increase our investments," Zuckerberg said. "Unfortunately, this hasn't turned out the way I expected. Not only has online trading returned to previous trends, but the macroeconomic downturn, increasing competition and loss of advertising signals have resulted in our earnings being much lower than I expected. I got that wrong and I take responsibility for that."
Meta removed access to most of their internal systems for people fired Wednesday, but email addresses will remain active and functional through Wednesday "for everyone to say goodbye."
"The teammates who will leave us are talented and passionate and have made an important impact on our company and community. Each of you has contributed to making Meta a success and I am grateful for that. I'm sure you'll be doing great work elsewhere," Zuckerberg said. "This is a sad moment and there's no getting around it. To everyone who's going, I want to thank you again for all you are doing in this place We wouldn't be where we are today without your hard work and I'm grateful for your contributions."
Meta last month reported a second straight quarter of declining sales as the company grapples with a widespread decline in online ad spend and rising competition from TikTok.
Additionally, an Apple iOS privacy update last year that limits advertisers' ability to target users continued to weigh on ad sales, which are at the heart of Meta's business.
Wednesday's layoffs mark the latest in a series of challenges for Meta this year, including the announcement in June that Chief Operating Officer Sheryl Sandberg will be leaving the company and the difficulty in generating revenue from its multi-billion dollar investment in to achieve his Metaverse project.
The company has been criticized by some investors for its large investment in its Metaverse project, which is yet to deliver meaningful returns.
Brad Gerstner, whose fund holds hundreds of millions of dollars in Altimeter Capital Meta stock, slammed the company's strategy in an open letter last month.
"Meta has drifted into the land of excess – too many people, too many ideas, too little urgency," Gerstner wrote. "That lack of focus and fitness is masked when growth is easy but deadly when growth slows and technology changes."
Gerstner called on the company to cut staff costs by 20% and limit spending on its Metaverse project to $5 billion a year. "Meta needs to get his mojo back," he wrote.