Minority leader Kevin McCarthy won the Republican nomination as Speaker of the House on Tuesday, but questions remain about his ability to secure the spot on the floor in January.
McCarthy, R-Calif., repelled a challenge from more conservative elements in the House-Republican Conference, represented by Arizona Rep. Andy Biggs. The final vote result was 188-31.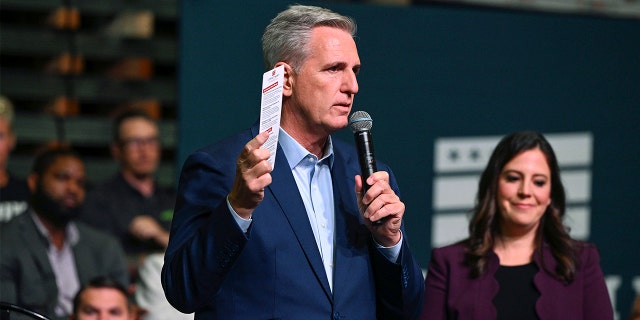 Most of Biggs' support came from members of the hardline House Freedom Caucus. Biggs previously chaired the group, which includes more than two dozen House Republicans, between 2019 and 2022.
FOX NEWS MIDDLE ELECTION RESULTS
McCarthy, meanwhile, was able to put together a large cross-section of the House GOP conference behind his candidacy. These included conservative hardliners like Georgia Rep. Marjorie Taylor Greene and centrists like Pennsylvania Rep. Brian FitzPatrick.
But the number of people who opposed him could cause trouble.
"Losing 31 means he is in serious danger of not having votes in January, which would mean he would either have to get out that day or could choose to do so before then," said a senior GOP leadership adviser. "At that point, others would fall."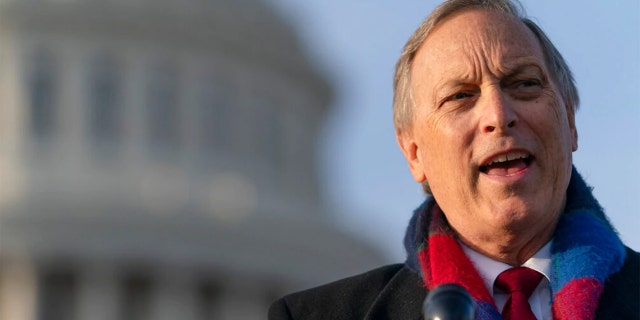 To become Speaker in January, McCarthy needs at least 218 votes when the entire House of 435 members sits and votes.
CLICK HERE TO GET THE FOX NEWS APP
Currently, the potential Republican majority appears to range from 218 seats, the bare minimum needed to control the House of Representatives, to 228 seats. The latter would represent a run-through of all outstanding races, including some in which Democrats are favored but still fall well short of the 60 seats McCarthy predicted, which could be possible amid a GOP wave that never materialized.
Other Republican conference elections were also held Tuesday. Incumbent GOP whip Steve Scalise, R-La., was elected House Majority Leader by ballot during the next Congress, unopposed. Minnesota Assemblyman Tom Emmer, the outgoing chairman of the National Republican Congressional Committee, was elected to replace Scalise as whip. Incumbent Republican House Conference Chairwoman Elise Stefanik was reelected to her position after a vigorous challenge from Rep. Byron Donalds, R-Fla.