The Iowa healthcare system and ACO will transition from a project mentality to an organizational mindset through a partnership with Signify Health.
MercyOne aims to evolve its Accountable Care Organization (ACO) from good to great – a difficult task in rural America where values-based care is a lofty concept.
The health system has announced a partnership with technology provider Signify Health, beginning next year, to leverage advanced analytics technology to strengthen the ACO into a population health services organization (PHSO). The strategy is designed to support the rural network in its transition to risk-based payment arrangements and better manage the total cost of care for Iowa Medicare patients.
At the helm is Derek Novak, who joined MercyOne's ACO a decade ago and became President of MercyOne PHSO in February 2019. He says MercyOne selected Signify Health as a partner after realigning its care management model and the organization that powers it.
"We looked closely at our entire care management approach," he says. "Rather than just adding more technology, as an organization we have viewed this as an opportunity to redesign our supply management and operations infrastructure."
However, technology plays a role.
"We have many different, different data systems in our very broad network of providers," says Novak. "Technology can serve as a key connection point to these organizations or systems by being conscious of where it supports these processes for care management and engagement of our members."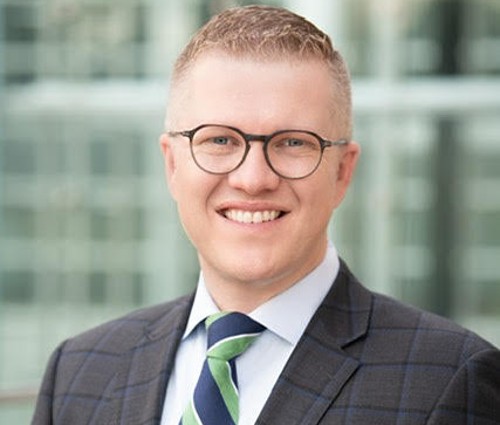 Derek Novak, President of MercyOne's Population Health Services Organization. Photo courtesy of MercyOne.
Many factors play a role in the successful operation of the PHSO, says Novak.
"While we've been doing responsible care organization work or value-based work since 2012, it certainly looks very different today than it did then," he says.
"In the beginning we were very focused on how to fulfill our specific mission, on things like improved quality or improved costs. Where we've changed our mindset over the years is how we build on that knowledge and experience It took to be successful in those programs to really transform what it takes to establish the competency, perform better to provide, no matter which program it is."
For example, the ACO has gone through various accreditations for their care management plans.
"While we have been very focused on what levers to pull within programs, we now have an accredited program where we apply this methodology to all of the value-based contracts that we bring to our community health services, and really an organizational one Enforce public health approach. ' says Novak.
To date, MercyOne has approximately 300,000 patients in its value-based care program, which spans urban and rural regions.
As the organization improves its results year after year, he says, both in terms of quality and finances, a shift towards operating the ACO as an organization rather than a program has enabled the MercyOne PHSO to see a larger upward trend.
Another success factor is Novak's background, which doesn't read like your average healthcare executive biography. Before entering the healthcare industry, he worked for the industrial conglomerate Textron, where he earned a Lean Six Sigma Black Belt certification, useful for keeping track of an extensive supply chain.
Five years into his tenure at MercyOne, Novak began applying these Lean Six Sigma methodologies to the healthcare system, implementing improvements initiated by the Affordable Care Act to create his first ACO and transition into values-based care.
When Novak was named President of the ACO in 2019, he led the organization's community health and wellbeing initiatives and business solutions division, directing how MercyOne collaborates and works with employers seeking value-based care arrangements.
An important aspect of the Signify partnership will be the extension of the same level of ACO support to the entire MercyOne network of rural critical access hospitals and rural health clinics participating in the PHSO program.
MercyOne took time during the pandemic to explore "how we are providing the same level of support to our rural network across the MercyOne PHSO that we are providing to our urban counterparts," says Novak. "Ultimately, that led us to explore opportunities to bring in a partner like Signify Health."
Novak says MercyOne is lucky because it has already built much of the infrastructure that will aggregate population health data from these rural partners — data that will now populate the dashboards that Signify Health will present to clinicians.
The need to achieve a short-term return on investment from this new alliance is secondary to the overall PHSO mission.
Scott Mace is a contributing writer for HealthLeaders.