Paul Pelosi, husband of House Speaker Nancy Pelosi, was "violently assaulted" by someone who broke into his San Francisco home early Friday, according to her spokeswoman.
The suspect is in custody, their spokesman, Drew Hammill, said in a statement.
Paul Pelosi, 82, is in the hospital and "is expected to make a full recovery," Hammill said. But two sources familiar with the matter told ABC News his injuries were "significant."
The suspect was armed with a hammer and is believed to have entered the home through a sliding glass door, law enforcement officials familiar with the matter told ABC News.
The break-in is believed to have been targeted, the sources said, adding that the person appeared to have been looking for the Speaker of the House himself.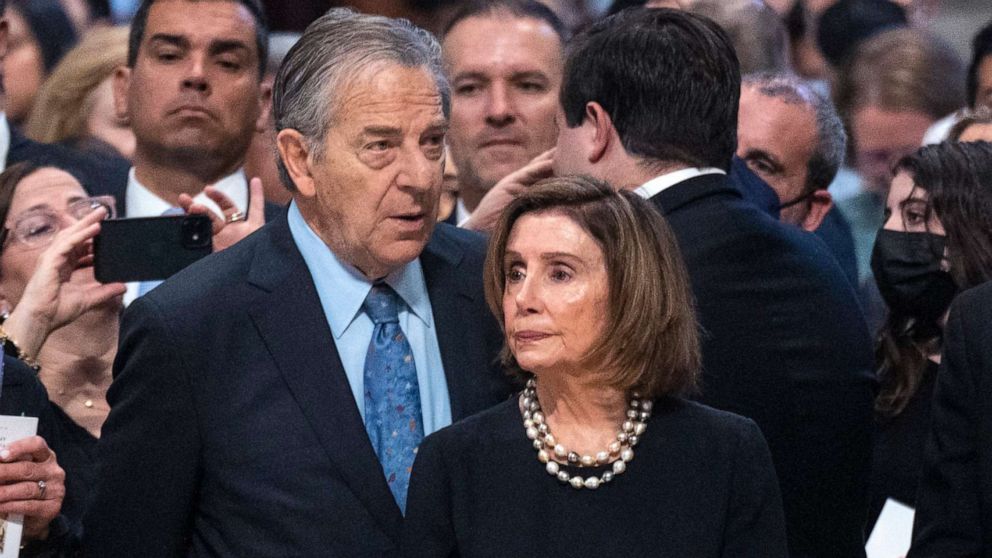 According to Capitol Police, Nancy Pelosi was in Washington, DC with her protection detail at the time.
It's unclear if there was a police presence at the couple's San Francisco home at the time.
The motive is under investigation, Hammill said.
The Capitol Police, the FBI, and the San Francisco Police Department are all involved in the investigation. The San Francisco Attorney's Office said the case is being processed at the scene. Charges are being prepared but have not yet been filed, prosecutors said.
"The speaker and her family are grateful to the first responders and medical professionals involved and are asking for privacy at this time," Hammill added.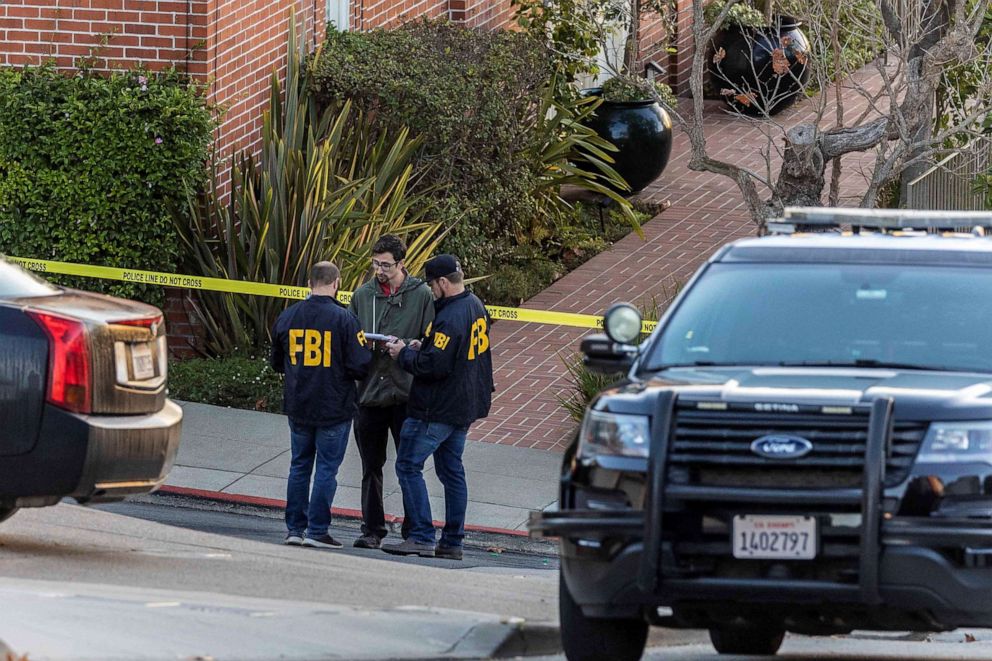 President Joe Biden spoke to Nancy Pelosi Friday morning "to express his support following this horrific attack," White House press secretary Karine Jean-Pierre said in a statement.
Senate Majority Leader Chuck Schumer said in a statement, "What happened to Paul Pelosi was an insidious act. Speaking to Speaker Pelosi this morning, I conveyed my deepest concerns and heartfelt wishes to her husband and family, and I wish him a speedy recovery."
Senate Minority Leader Mitch McConnell tweeted that he was "appalled and disgusted" by the attack, adding, "Grateful to hear Paul is on the way to a full recovery."
This is an evolving story. Please check again for updates.
ABC News' Trish Turner, Pierre Thomas, Rachel Scott, Mike Levin, and Luke Barr contributed to this report.