Darby and Dennis Short have a front row seat to all the action going on in downtown Natchez. From the balcony of your apartment overlooking Main Street you can enjoy all the sights and sounds of the busy and fun holiday season.
Looking out over the city, the first sight of the bell tower catches your eye St. Mary's Basilica, bathed in late autumn sunlight, stands as a beacon for miles, inviting visitors and friends to gather where all the fun is happening. Natchez begins on November 13 at noon with an open house in downtown shops and ends on King's Day, January 6, 2023 with a celebratory dinner.
See Natchez
After Turkey Day, make plans to attend the official lighting of the Natchez Christmas tree, which stands prominently at the intersection of Main and Commerce Streets in the heart of downtown. Taking place on November 26 at 6:00 p.m., the event will feature lights, music and fireworks, bringing the community into the holiday season with much fanfare. It's an old-fashioned tradition, and Natchez carries it off in style.
A must-see for everyone is the home tour, sponsored by the Natchez Garden Club. Six distinctive historic homes are open for tours, and some even offer candlelight dinners and tours. Sunnyside offers exquisite dinner events on special dates and the Victorian decor of Magnolia Hall is not to be missed. The Towers features a tree in every room, adorned with vintage jewelry that shines brightly from every branch. A progressive candlelight tour of Choctaw and Myrtle Terrace on December 9th will set the perfect mood for holiday fun. Tours include homes not normally open to the public, such as the Thomas Staniforth House, whose understated, festively decorated exterior belies the opulent but tasteful spaces inside.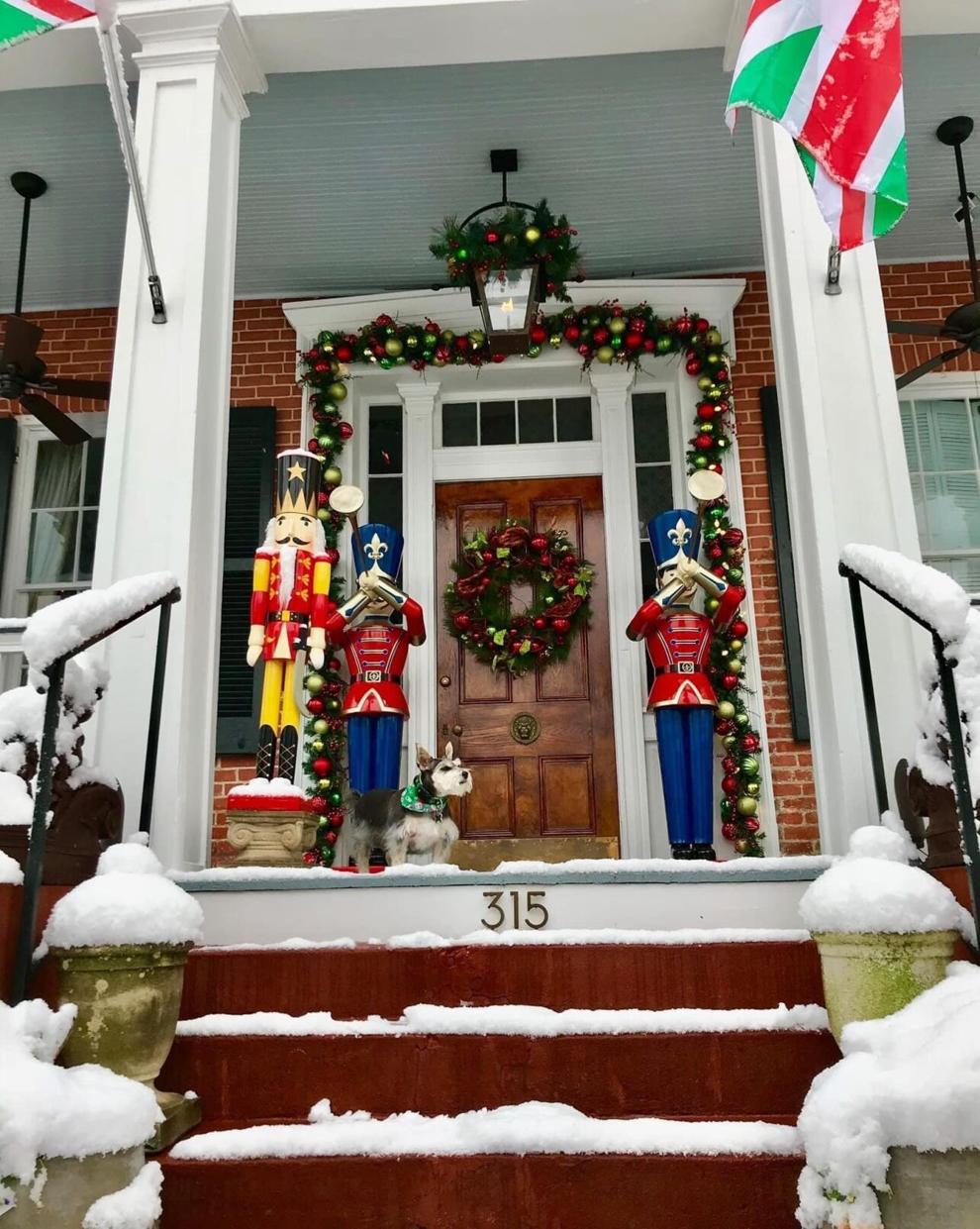 A closing event on January 6th will conclude the season with a 7pm dinner on Myrtle Terrace. For tour dates and times, please visit the Natchez Garden Club Christmas Tour Facebook page or visit www.visitnatchez.org.
The annual Christmas parade on the evening of December 3rd takes place in downtown Natchez along Franklin, Rankin and Main streets. "Christmas like in a picture book" is this year's theme. Santa Claus makes an exciting debut and ends the parade with a representative of the rowdy, fun-loving "Santa Club". If you know, you know – so checking it out for yourself is a must. Don't leave early!
Shop Natchez
Darby's has become a destination for visitors and locals in search of one-of-a-kind clothing, Mississippi-inspired gifts, and food—cheese straws are a delicacy. They have expanded their retail empire from multiple buildings on Main Street to include quality home accessories such as antique rugs, specialty lighting, designer pillows and original artwork. Don't leave Darby's without getting some of their eponymous fudge, made fresh daily in many unique flavors.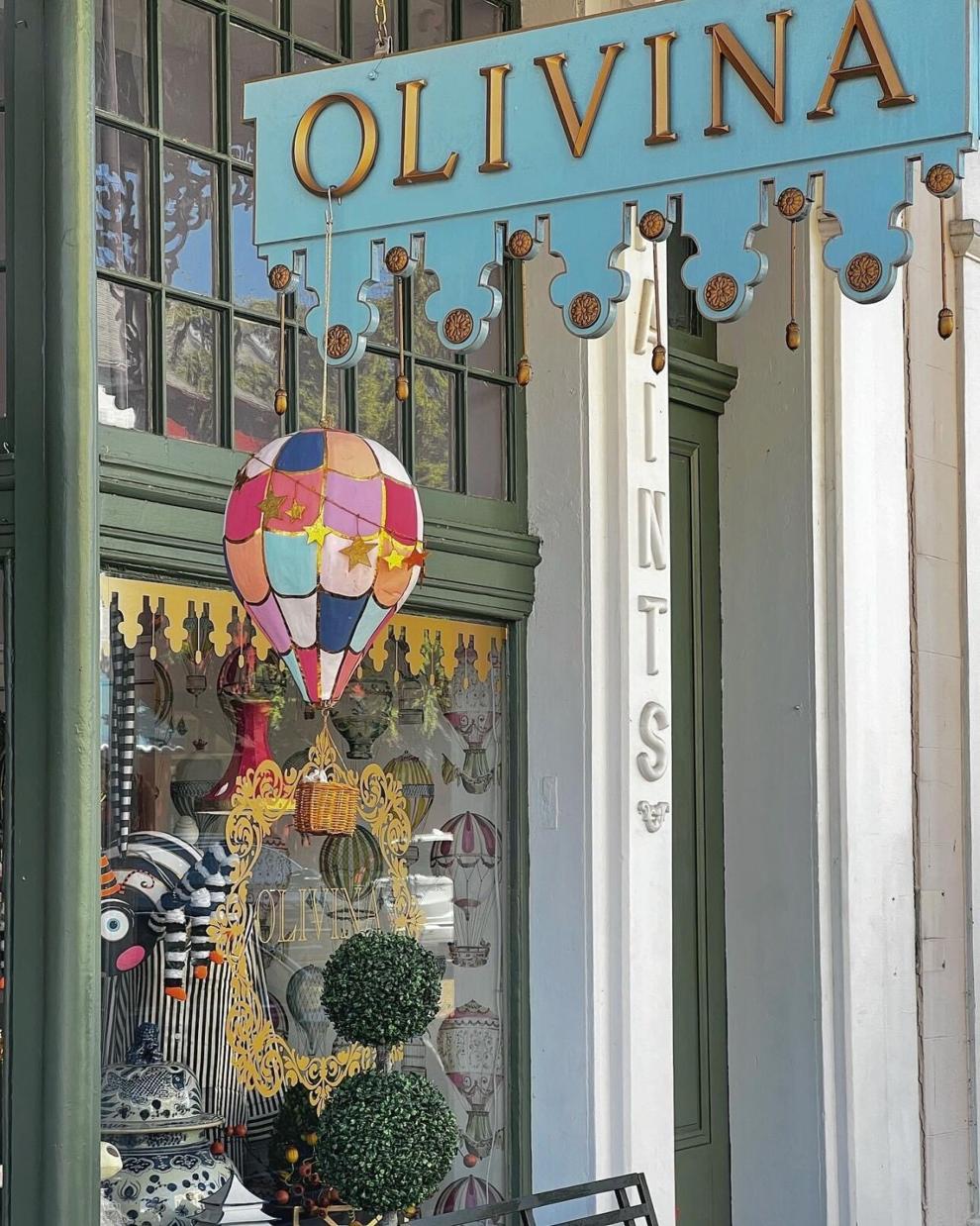 The downtown retail landscape is complemented by the grand and whimsical Olivinawith gifts, clothing and decorative items that will delight children and adults alike.
Natchez olive brandIt's full of savory treats like homemade bread, hard-to-find cheese, and an amazing selection of olives and olive oils.
Next stop is nest, the shop on Franklin Street where you will find the loveliest plants, potted orchids, fresh and faux flowers. Hal Garner at Nest, an antique shop, continues to offer the finest tableware available, curated by John Grady Burns. A talented gift to the Natchez community, Burns continues the tradition begun by Hal Garner decades ago of outfitting local brides and hostesses with selections from Mottahedeh, Haviland and Juliska, to name a few.
Enjoy Natchez
Start your visit to Bluff City with brunch at Little easy, near the river where you can sit outside and enjoy the feel of the city. For lunch, go to "under the hill" along the riverfront to camp and offers stunning views of the Mississippi River and a massive menu of gourmet sandwiches, tacos and salads.
Come round fat moms on South Canal Street for margaritas and tamales, a Mississippi culinary tradition. Reserve in advance for fine dining below The castle Restaurant in Dunleith, or grab dinner and drinks from the piano bar The kitchen On the main street.
A newcomer to the food scene is frankies on Main, described as New York meets New Orleans in "Little Easy".
Stay Natchez
It's not too late to find accommodation in the city this year as there are so many hospitable inns and plenty of short-term accommodation. As always, the Grand Hotel is reliable and well-located, within walking distance of everything you might want to do during your visit.
Dunleith and Monmouth Mansions, to name a few, offer the bed-and-breakfast experience, but rooms sell out quickly. VRBO and Airbnb are great sources for short-term stays like the Dixon at 514 Main, perfect for a large gathering.
Like a Hallmark movie Christmas
Natchez is a popular and easy-to-reach travel destination for people across Louisiana. His Christmas season is like a Hallmark movie. Actually, it was the setting for one of the eponymous network's holiday films in 2021. The producers discovered the beautiful historic city and fell in love with its people during the filming.
It's hard to find a better place in the south to soak up the holiday spirit.