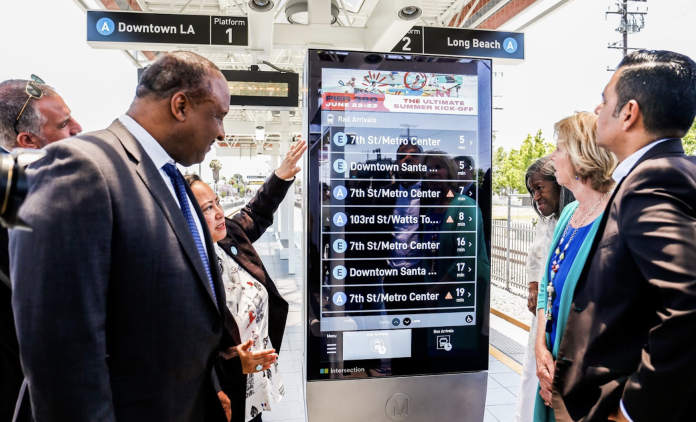 Sound Transit last week unveiled plans for a new "digital assistant" and technology program for passengers. The agency aims to develop a single tool that will allow passengers to conduct regional trip planning, receive real-time information, receive interactive assistance and pay for their fares, which could be a nation's first public transit innovation. The digital assistant is expected to be available online, via mobile apps and at interactive touchscreen kiosks in stations, providing services translated into seven languages. The agency is also pursuing a number of other projects designed to enhance the driver experience through technology tools.
What the digital assistant will do
The agency has already selected the IBI Group as a provider to develop individual tools required for the use of the digital assistant. Elements of this will be introduced in phases:
Phase 1 includes Trip Planner, mobile apps for iOS and Android, real-time information and dynamic rerouting tool, and specialized user profiles to remember preferences and general travel habits;
Phase 2 includes the creation of an automated chatbot and an interactive response tool; and
Phase 3 includes the integration of the ORCA tariff payment.
The project timeline is expected to take just over two years to deploy all phases of the digital assistant. Phase 1 could come next summer (9 months), while Phase 2 and Phase 3 are expected to last 16 and 28 months respectively. A fourth phase will eventually roll out with the kiosks and other features, but a specific timeline for that hasn't been finalized yet.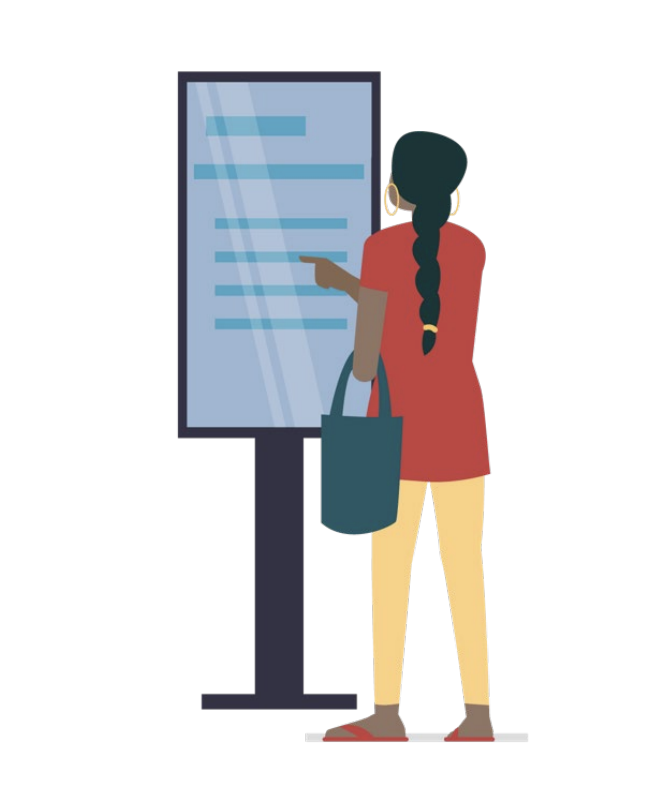 One of the truly unique features of this planned digital assistant is the real-time rerouting and navigation technology, which Sound Transit aims to track.
The digital assistant is said to be smart enough to alert drivers in the best way to complete their journeys when there is an active service disruption. Passengers could be given live options to take an encrypted bus bridge or other regular parallel transit services when Link service is suspended in whole or in part. Drivers could also be given step-by-step navigation within stations, which would be immensely helpful for those with disabilities or mobility issues. Real-time navigational information could guide them most efficiently within vertical stations where elevators or escalators might be out of order.
Of course, all of this depends on data quality for success. Sound Transit plans to ensure that the tool is programmed with the most up-to-date vertical transport information available. The agency plans to introduce monitors on vertical material handling equipment to notify the agency when equipment goes offline, which should improve real-time data and information in this service area.
Other passenger-centric technology efforts
In parallel with the digital assistant effort, Sound Transit plans to work on several related projects that could improve services and support other passenger-side technology tools.
An improvement is working with regional partner transport agencies to standardize and cleanse data. This is crucial as many transit companies name the same routes or stations differently and curate their data independently. This can create challenges when trying to develop universal tools that cover all transport operators in the region.
Another attempt will create a regional trip planner that each transport company in the region could host on their websites. Currently almost every transport company (including Sound Transit) has created their own trip planners and tailored them to their individual needs. But Sound Transit plans to build one that could meet the needs of all transit operators. This would reduce redundant efforts, provide a higher level of accuracy, and improve the experience of public transit passengers whose journeys cross multiple transit companies.
Finally, Sound Transit will work with a digital mapping company to fully map the spatial environment of stations and facilities such as corridors, stairways, ticket machines and elevators. This will help build improved accessibility tools, especially for people with visual impairments. The data collected will be so detailed that when used in tools it can help users navigate to ticket machines, platforms and elevators with precise directions. Users could be instructed to walk forward 20 steps, turn right, walk five steps, press the elevator button, and then step into an elevator in a manner similar to how GPS apps do for drivers. In fact, users can hear the information through a voice assistant feature. All of this will be integrated into the digital assistant tool.
The exact timing for the completion of these projects is not yet clear, but they will surely improve the driver experience for years to come. Whether through the digital assistant, online or third-party apps, Sound Transit seeks to leverage technological improvements and features to enhance the driving experience.

Stephen is a professional urban planner in Puget Sound with a passion for sustainable, livable and diverse cities. He is particularly interested in how policies, regulations and programs can foster positive outcomes for communities. With stints in major cities such as Bellingham and Cork, Stephen is currently based in Seattle. He mainly works on land use and transportation issues and has been with The Urbanist since 2014.