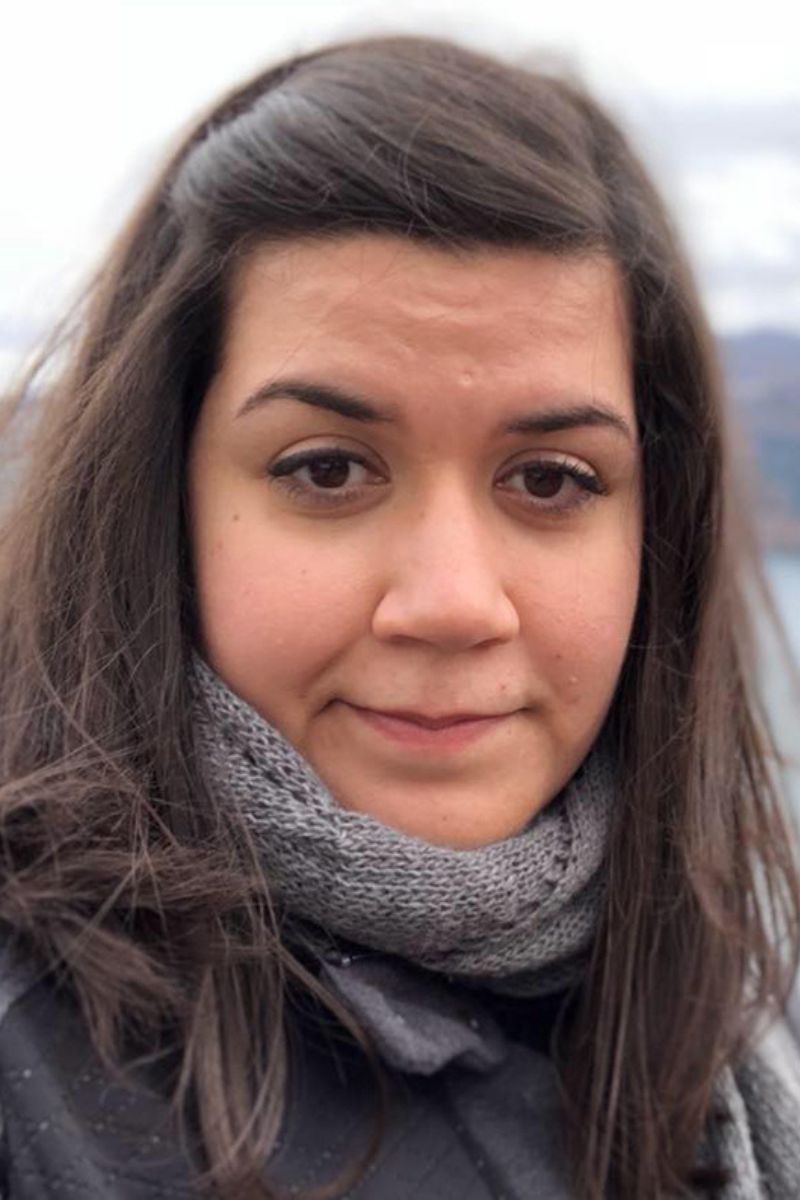 Norma Garza Reyes, a graduate student in experimental psychology at the University of Texas at Arlington, recently received an award for best academic paper from the American Association of Hispanics in Higher Education (AAHHE).
Her article is entitled Nepantla aquí, Nepantla allá: The Borderlands of Identity from Mexican-origin women in STEM. Co-authors are Sarah Rodriguez, associate professor of engineering at Virginia Tech, and Maria Espino, graduate student in higher education at Iowa State University.
Nepantla is a term used by the Nahuatl-speaking people of Mexico that roughly translates to "in the middle of" or "in the space in between." Garza first read about this concept in the works of the late Gloria Anzaldúa, a Latin American author, artist, and cultural critic, who used the word nepantla to describe her sense of being between American and Mexican cultures.
"I decided to take this framework and apply it to Latina students in STEM," Garza said. "Latina students are very underrepresented in STEM and other fields, and I thought I'd apply this framework to see if there's this feeling of being in between their Mexican culture and STEM culture. We found that this phenomenon occurs in women of Mexican descent in STEM subjects."
With their article, Garza and her co-authors sought to "understand how Mexican-American women in STEM fields used Anzaldua's frontiers of identity to successfully navigate between Mexican-American cultures and STEM cultures."
"I was very excited to win the Best Scholarly Paper award," Garza said. "This was my first paper submitted to a conference, as well as my first presentation at a conference, so it validated my work. I am also very grateful to Sarah for guiding me through the experience and Maria for her help and input."
The paper is currently being published in the AAHHE Special Section Issue of the Journal of Hispanic Higher Education.
Garza received support to fund her research with a grant from the UTA Center for the Integration of Research, Teaching and Learning (CIRTL) and the Alliance for Graduate Education and the Professoriate (AGEP) program. Established in 2003 with support from the National Science Foundation, CIRTL includes 38 research universities across the country. The aim is to improve teaching skills and increase the diversity of future STEM university teachers.
AGEP focuses on enhancing the experiences of graduate students with the goal of creating a more inclusive environment for graduate students to increase the number of underrepresented graduate students and postdocs interested and prepared for a faculty career. Panos Shiakolas, associate professor in UTA's Department of Mechanical and Aerospace Engineering, is director of UTA's AGEP program.
"Winning this award would not have been possible without my involvement in the CIRTL AGEP scholarship at UTA," said Garza. "I would like to acknowledge and thank Professor Shiakolas for his genuine interest in my personal and professional development as a Latina student and for his mentoring over the years."
Garza was born in Monterrey, Mexico and came to the United States with her family at the age of 7. She became interested in psychology while taking a class in high school, and interest grew when she joined two psychological research labs at UT Pan American.
She earned an MS in experimental psychology from UTA in 2018 and then began work on her Ph.D. in experimental psychology. Her doctoral research focuses primarily on political psychology—specifically, attitudes toward immigrants and voter turnout. With her dissertation, she is developing a scale and some studies to examine why Latinos have some of the lowest voter turnouts of any demographic.
"I'm interested in these issues because I'm an immigrant myself and I haven't always felt welcome in this country, so I wanted to explore what some of the causes of these attitudes are," she said. "Furthermore, growing up as an immigrant made me particularly aware of immigration laws and the political system that surrounds them. I feel like I know more about it than the average person and can use it in my career to benefit others."
– Written by Greg Pederson, College of Science