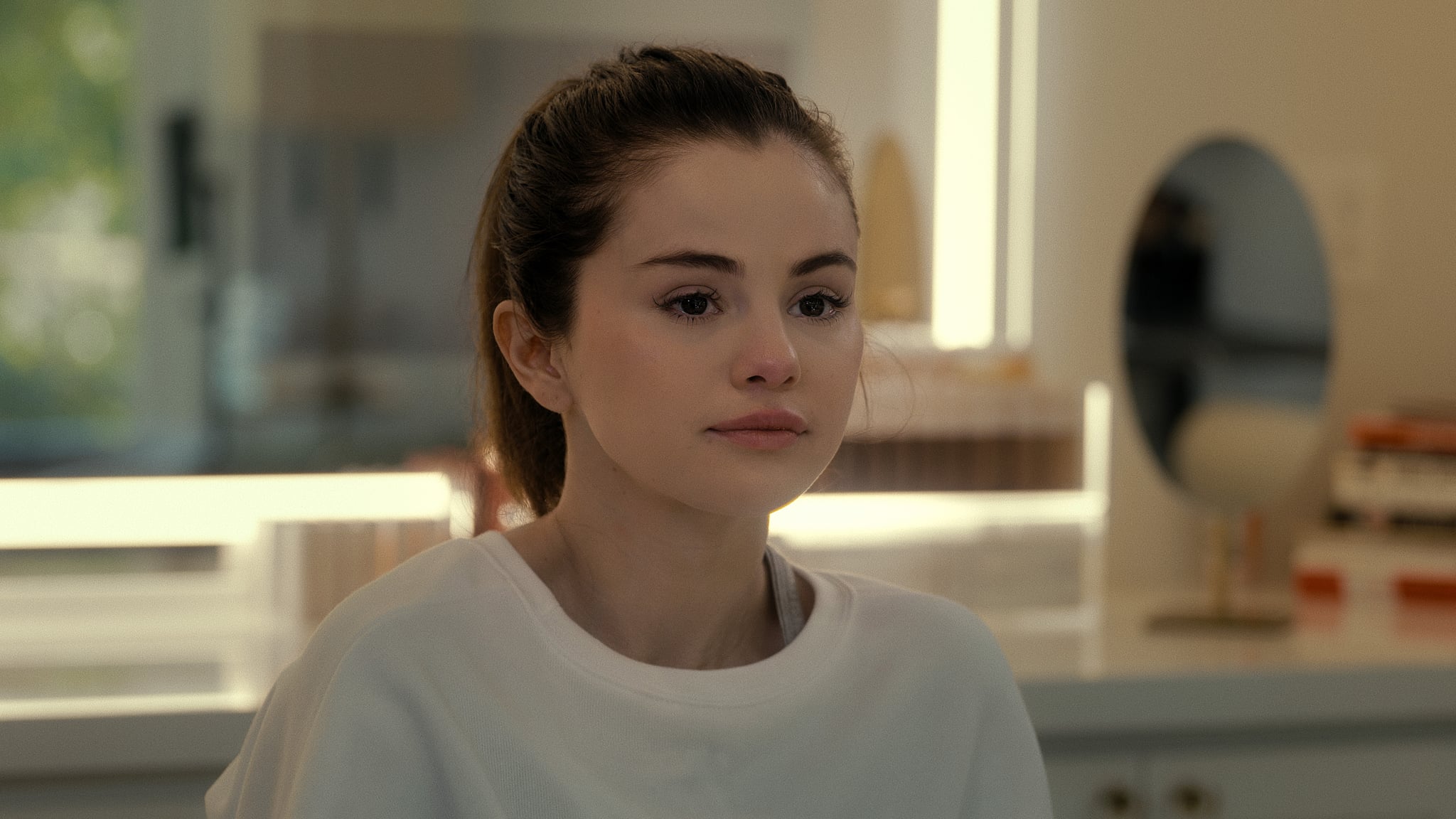 Selena Gomez's new documentary, Selena Gomez: My Mind & Me, gives viewers a candid look into her life, which began in 2016 and continues to this day. In the new Apple TV+ movie, the 30-year-old singer opens up about her career, mental health and relationship history. Overall, it's a sharp and moving portrait of a child star turned celebrity who went through so much in her first 30 years of life. First, we break down the biggest revelations from Gomez's documentary.
1. Selena Gomez wasn't happy with her 2016 tour before it even started
In 2016, Gomez started her "Revival" tour, which she canceled after 55 shows. At the time, and as shown in the documentary, she cited anxiety and depression, which was made worse by her lupus, as the reason for canceling. In "My Mind & Me," Gomez explains that her mental health issues were even more complicated than she told fans at the time. Eventually, she experienced psychosis and was diagnosed with bipolar disorder.
But in the documentary, Gomez reveals she felt the pressure long before the tour dates started. The film begins with footage of her rehearsing and although her performance seems to be going well, she cries and berates herself in the dressing room afterwards. "The pressure is overwhelming," she says through tears, overly critical of her performance. "Everything looked so bad." Her team tries to emphasize that it was great and that things she doesn't like can be changed, but she clearly feels overwhelmed.
2. Selena Gomez had crushes on Dylan and Cole Sprouse
During the documentary, Gomez visits her hometown in Texas. She takes a trip to her old middle school to surprise students, chats with an old neighbor who used to give her cookies and let her play with her giant dollhouse, and stops by the house she grew up in. She looks into her childhood bedroom, where she says she wrote Dylan and Cole Sprouse's names on her wall. The object she wrote on is still in the house and the camera catches where she wrote the twins' names with hearts.
The twin actors starred in Disney's The Suite Life of Zack & Cody from 2005. Gomez directed her own Disney show, Wizards of Waverly Place, two years later. She also appeared in a 2006 episode of "Suite Life" and later appeared in "The Suite Life on Deck" as her "Wizards" character Alex Russo. Gomez and the Sprouse twins all turned 30 this past August.
3. Selena Gomez was pulled out of Let Me Love You apparently because of Justin Bieber
At the beginning of "My Mind & Me," Gomez breaks down during "Revival" tour rehearsals and says, "It sucks too, because the whole song thing." At first it's not clear what she's talking about, but she drives continued: "[Interscope CEO John Janick] called me this morning about the song with Justin and I was like, 'When am I good enough on my own? When will I be good on my own and not need anyone to associate with?'" She later adds, "I want nothing more than not to be my past."
Gomez doesn't say what the song is, but it looks like she was referring to DJ Snake's "Let Me Love You," which was released in August. The song was eventually released in 2016 with Justin Bieber singing the track. But Gomez previously teased the track in her Snapchat story with her singing on the song, according to MTV. According to the outlet, DJ Snake also posted a lengthy clip of Gomez clearly singing.
4. Selena Gomez isn't really in a relationship with her father
Gomez talks briefly about her biological father, Ricardo Gomez. She explains that her mother, Mandy Teefey, gave birth to her when she was a teenager and her parents separated when she was 5. Crying, she says her father always made it clear he loved her and thought she could "do anything," but she admits they're not close and that she misses him "a lot." "So he knows that," Gomez concludes.
5. Selena Gomez felt "stalked" by Justin Bieber.
Aside from that one mention in her dressing room, Gomez never says Bieber's name in the documentary. But the film uses footage of paparazzi chasing her, constantly asking about her famous ex, to show that he's always a presence in her life, whether she likes it or not. "I felt haunted by a past relationship that no one wanted to let go of," she says at one point. Gomez never goes into the relationship and what else happened between them. She also doesn't talk about her other relationships, including dating The Weeknd in 2017 when the documentary was being filmed.
6. She wrote "Lose You to Love Me" in 45 minutes
"It's the fastest song I've ever written," Gomez says of 2019's "Lose You to Love Me." She wrote the track with Julia Michaels and Justin Tranter, and she says she only had 45 minutes to write it needed. Gomez says in the film that she was just saying that she was "sad." The track is inspired by that "haunted" feeling, Gomez says, explaining, "The song is about knowing that you lost every part of yourself just to find yourself again." She says it was about how she "overcame" her relationship with Bieber. "And I wasn't scared anymore," she says. The singer later explains, "I feel like I had to go through the worst heartbreak of all time and then forget it all in the blink of an eye. It was really confusing, but I just think it had to happen. And it ended up being "the best thing that's ever happened to me."
7. Selena Gomez hates commercials
The documentary follows Gomez embarking on a press tour in Paris and London in early 2020 linked to the release of her third studio album, Rare. Gomez doesn't hide how much she hates doing press. "It's my least favorite thing in the world," she says, and the film shows how upset she is at some of the stupid, pointless questions she's asked. But eventually she loses her cool. "Do you know how cheap I feel about that?" Gomez asks her entourage. "I feel like a product."
"It was like getting angry," she says of an interviewer who she believes wasn't even listening to her answers. "You know what it is, I felt like Disney," she finally says. "I've spent years, years of my life not being that."
8. Selena Gomez is fine now
At the end of the document, she talks to her friend Raquelle Stevens about her journey. Gomez admits that despite knowing some of the things that make her happy, she's still not quite sure what she wants.
Gomez says in the voiceover at the end: "I'm really happy. i am at peace I am angry. I'm sad. I am confident. I am full of doubts . i am enough I'm Selena."