Oh, Henry – six wives? For real? And you had to have some of them killed?
It's good to be king. But not good enough to be one of Henry VIII's six wives, as legend has it, who were the stars of a very sordid tale. "Divorced, Beheaded, Died, Divorced, Beheaded, Survived." In this order.
The Tudor queens can tell their side of the story in the pop production SIX: The Musical, which opens at the Saenger Theater on Tuesday and runs until December 4.
Contemporary sounds and costumes are the format for this remix, which looks at the lives of women (Mesdames Aragon, Boleyn, Seymour, Cleves, Howard and Parr) in a female-driven performance where wives have the final say.
The show won Tony and Outer Critics Circle Awards covering the monarchs from 1484 to 1602. It opened on Broadway in October 2021.
Show starts at 7:30pm Tuesday – December 1st, 8pm December 2nd – 3rd December, 2:00 p.m. December 3, 1:00 p.m. and 6:30 p.m. December 4 at the Saenger Theatre, 1111 Canal St. Tickets start at $35. Visit www.saengernola.com.
A NOLA premiere
"Craiglisted," Sharai Bohannon's original work, published seven years ago, has a regional premiere with theater company NOLA Project, opening December 1 at Loyola University's Marquette Theater.
The show is about Maggie, a college student in need of money who uses the Craigslist website to make a quick buck. She uses the site to connect with strangers and express "her wildest side". This interaction is a way to "learn more about people (and herself) than she ever wanted to know."
Directed by Leslie Claverie, the cast also stars Aria Jackson as Maggie, as well as Emily Bagwill, Ross Brill, Mariola Chalas, Keith Claverie, Donyae Lewis, Robert A. Mitchell and Megan Whittle.
The show runs Thursday through Saturday at 7:30 p.m. plus December 14, Sunday at 3:00 p.m. through December 17; Marquette Theater, 6301 St. Charles Ave., in New Orleans. Tickets start at $20. Visit nolaproject.com.
Seasonal sights at Saenger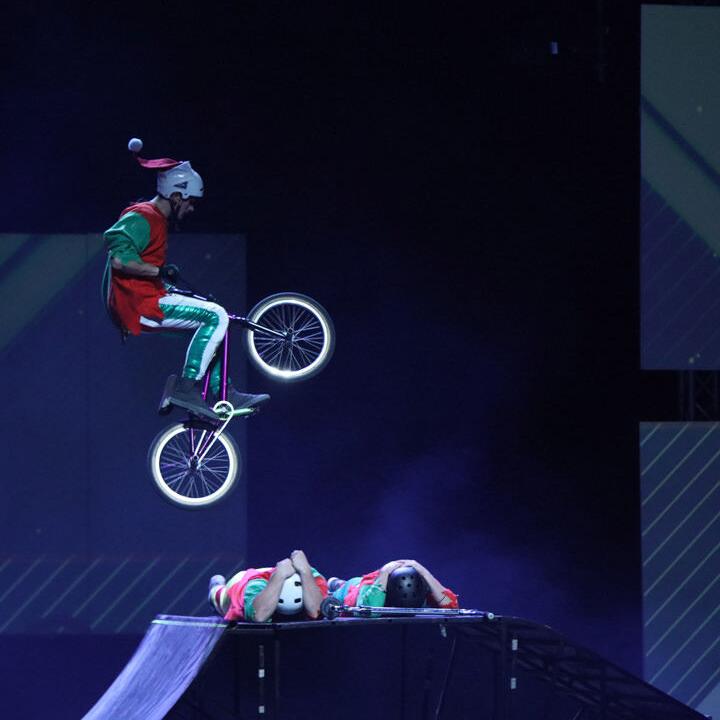 Before the pop princesses (ahem, queens) burst into action at the Canal Street Theatre, the mood for the season will be boosted with Holiday Dreams: A Spectacular Holiday Cirque.
The show is a mix of specialty acts which includes acrobats, aerialists, comedians, daredevils mixed with holograms, interactive lasers and projection mapping.
The family-friendly show, created by Q Productions Las Vegas, is a one-night event starting at 7:30 p.m. on Sundays. Tickets start at $29.50. www.saengernola.com.
In production
"THE FAMILY LINE": 7:30 p.m. Wednesdays and Thursdays, 6 p.m. and 8 p.m. Fridays, 2:30 p.m. Sundays through December 18; Beauregard-Keyes House and Garden, 1113 Chartres St. Goat in the Road Productions' immersive performance piece is inspired by the historic home along with the General Strike of 1892, a successful interracial organizational event. Tickets cost $40. bkhouse.org.