Over the past 20 years, professional sports have only gotten bigger and faster: bigger crowds, more extravagant spectacles, shorter games, flashier coverage, bigger paychecks.
The athletes themselves are getting bigger and more muscular every year.
But none of that fits with what's happening at the other end of the sporting spectrum — the community, the grassroots level.
For years there has been a growing pool of potential players who feel disenfranchised because they have nowhere to go past a certain age.
But that is changing now – slowly.
For community sports, it's adapt or die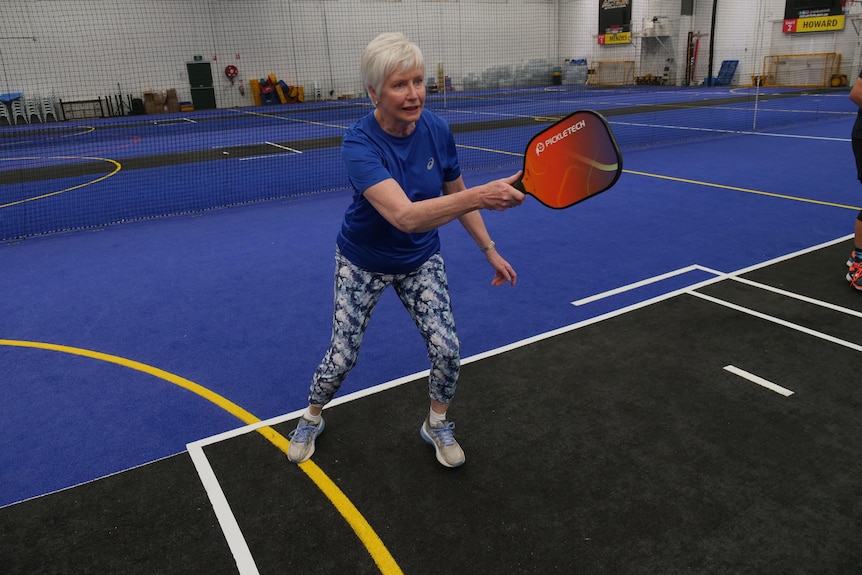 At an indoor sports center in southern Canberra, a group of retirees have gathered to play one of the fastest growing sports in the world – pickleball.
You may not have heard of it, but it has nearly five million players in the United States alone, where it is approaching the levels of participation of traditional American superpowers football and baseball.
At first glance, the sport looks like a miniature tennis game.
And Pickleball ACT President Judy Stretton describes the game as "addictive."
"It's just so much fun, you just don't realize this game is sitting there, and then you play it and just fall in love right away," she said.
The sport, which has been compared to a hybrid of tennis, badminton and table tennis, was founded in 1965 by a group of friends in the United States.
Desperate to play badminton one afternoon but couldn't find a shuttlecock, they improvised by grabbing some ping pong bats and a wiffle ball (a perforated plastic baseball) and dropping the net on the badminton court.
And those initial changes are key to why the sport is so popular these days.
Rallies are easy to start and maintain. The ball doesn't fly as fast as a tennis ball and doesn't need to be hit with a lot of force to cross the net. And the smaller court means there's less ground to cover.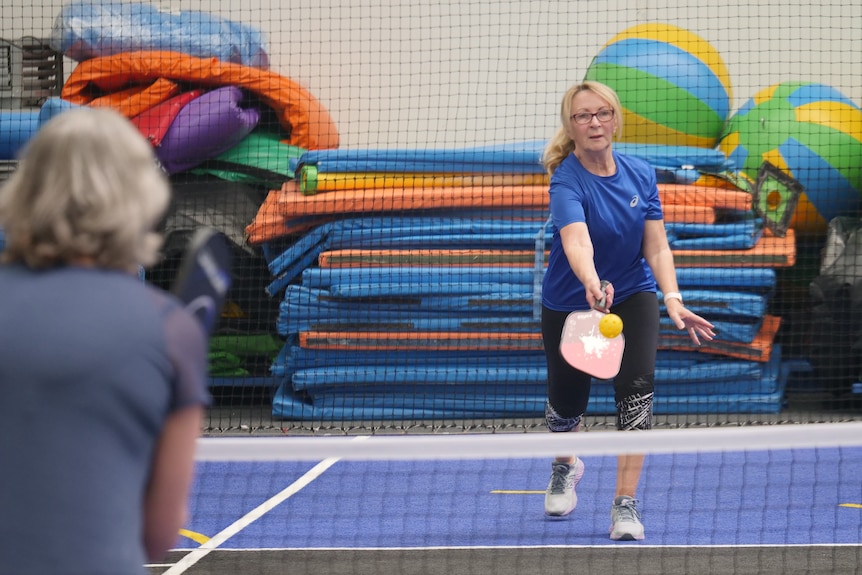 Denise Arnold played racquets for 20 years before discovering pickleball.
"It was easy for me to try something new and find that it was easier on the joints," she said.
The only challenge, she says, is finding enough venues for her burgeoning sport in the state capital.
"The ability to play at multiple different venues would be great if more venues were available," said Ms. Arnold.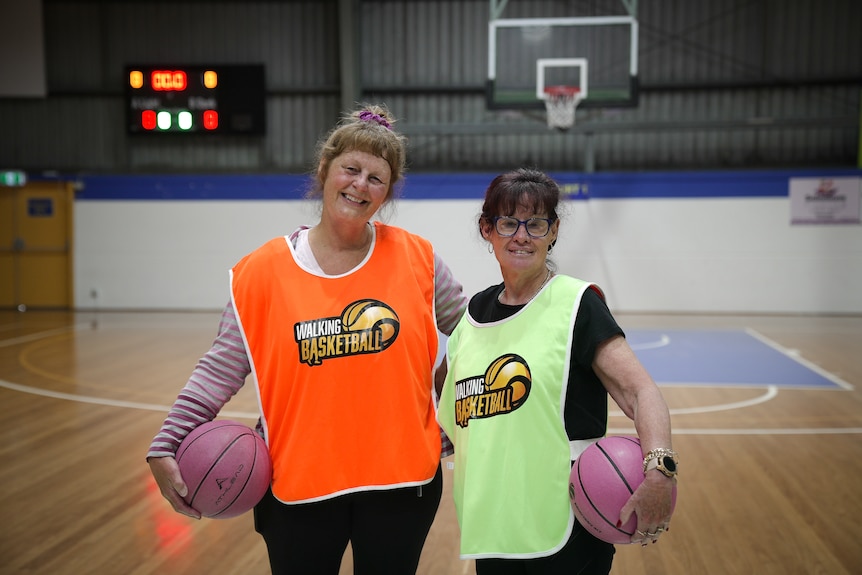 On the other side of town, a walking basketball game is taking place among another group of mostly retirees.
Most major sports have adapted to offer a variety of "walk-only" competitions and are among the fastest growing sports in the country.
Jenni Philippa has played basketball for 50 years but she has recently become a walking basketball player.
"I quit a few years ago, so when I heard about walking basketball, I was like, 'Yeah,'" she said.
"It means knees and ankles and everything can remain intact."
"A growing market"
University of Canberra Assistant Professor of Exercise Physiology Joe Northey says an aging population poses both a challenge for mainstream sports and a major opportunity.
"As the population of Australia and indeed the world gets a bit older, there is a growing market for sport to capture in terms of participation," he said.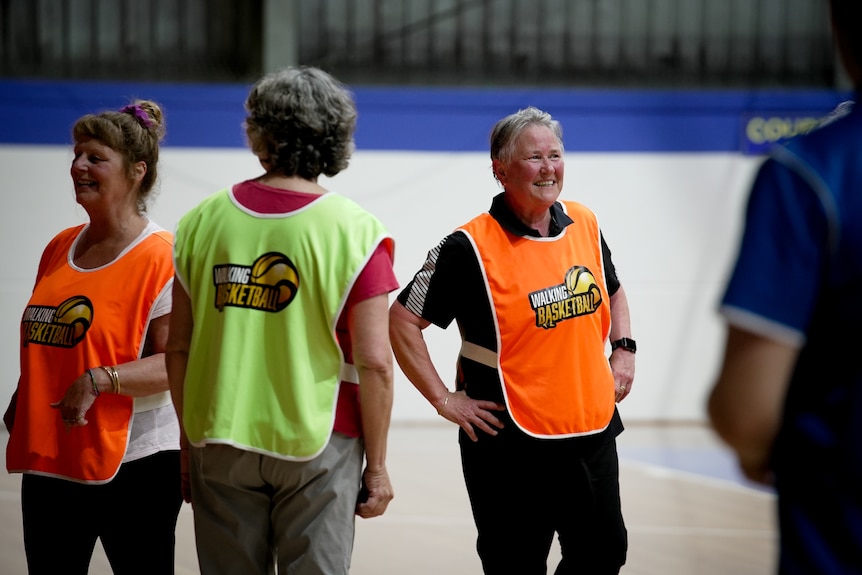 According to assistant professor Northey, the willingness of sports to change the way they play to attract as many young participants as possible has also opened the door to changes that benefit older people.
"Because of these modifications, children are participating in sports earlier than ever," he said.
"I think lately the sport has realized that some of those modifications… mean you can overcome a lot of those limitations – that an elderly person or someone who might have mobility issues that prevented them from even getting back in touch with." the sport."
And there are cognitive, physical, and social benefits of maintaining a relationship with sport.
"For older adults, the ability to maintain some independence, to go out into their surroundings and contribute to their community," he said.