After working as an aircraft technician with the US Coast Guard based in California, Oregon and Alaska and as a contractor in Afghanistan, Mark Maniscalco and his wife Jenni were looking for a business opportunity that would allow them to raise their children in New Braunfels.
"I was at a job fair and met a person who does franchise consulting," said Mark Maniscalco. "I spoke to him about franchise opportunities. He guided us through a process in which we made a list of our strengths and our interests. He gave us 10 options that we could consider and we narrowed them down from there."
The couple moved to New Braunfels in 2010 for the small town atmosphere and proximity to the company Mark Maniscalco worked for in the Middle East.
When his contract ended, the family was comfortable and didn't want to move to pursue aviation jobs in larger cities.
After researching franchises, the couple settled on Big Frog Custom T-Shirts and More, a full-service custom apparel decoration store with nearly 100 franchised locations specializing in direct-to-garment printing.
It turned out to be a perfect fit for the Maniscalco family. The store's doors at Oaks Shopping Center on North Walnut Avenue opened on November 18, 2015, and business is doing well seven years later.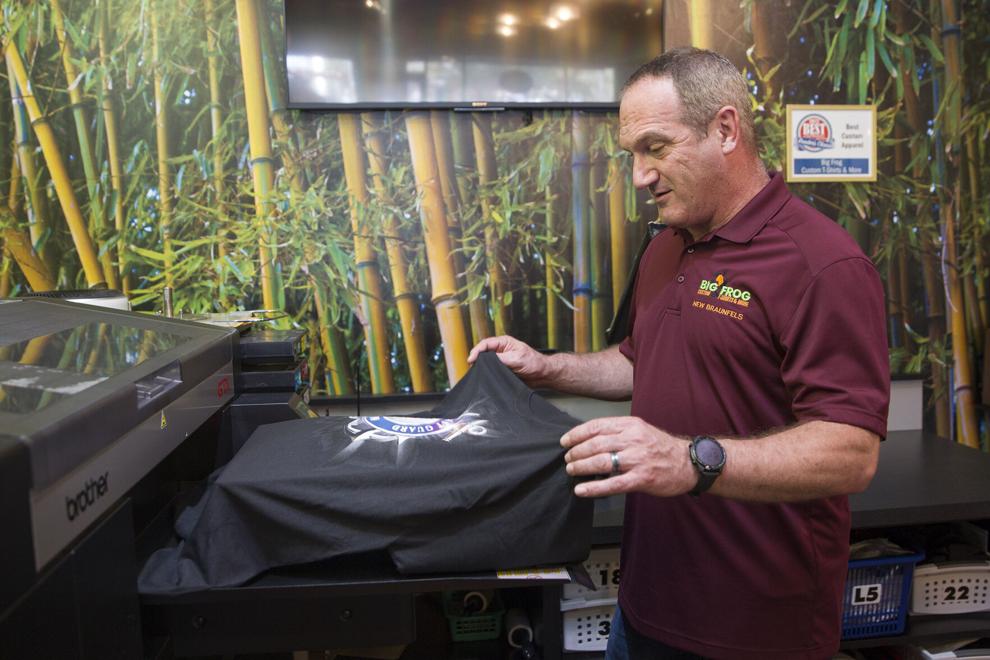 A positive aspect of the Big Frog concept for veterans is that, unlike restaurants or other retail outlets, the brand is built on a "family-friendly" business model with no nights and limited weekends.
"We didn't want to worry about groceries," said Mark Maniscalco. "We wanted to remain closed on Sundays for family time. And we found that we wanted a model that enabled both business-to-consumer and business-to-business sales. This deal is about 50/50 in those areas. It seemed like something we could learn. With my tech experience and (Jenni's) retail experience, we could make this work."
Jenni Maniscalco said the concept of the franchise works for her as a mother too.
"You have to balance school, children and work," she says. "But I have the flexibility. I can leave whenever I want as we have a good crew. I wanted to be able to be a mother."
Mark and Jenni Maniscalco are parents to two children, Dominic, 18, and Eva, 15.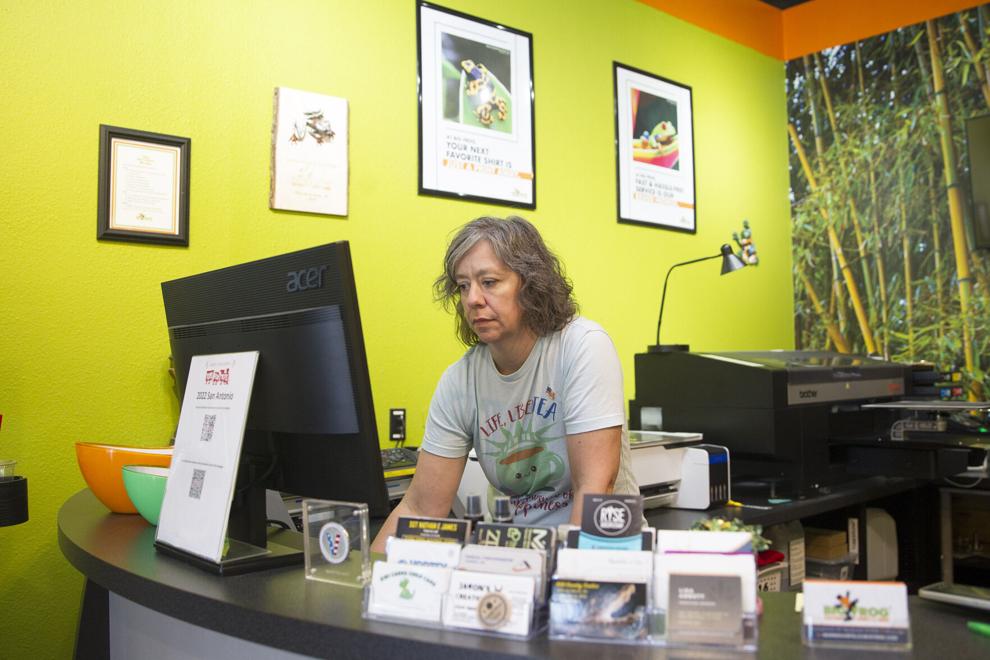 Based in Florida, the company provides incentives and support to veterans and first responders who want to start small businesses. Big Frog President Tina Bacon-DeFrece, based in Florida, is the daughter of a Coast Guard commander, so the ties to the military run deep.
"In the franchising world, veterans and first responders are ideal franchise candidates because they are so disciplined and follow the systems well," said Bacon-DeFrece.
Currently, veteran franchise owners make up more than 4% of the overall Big Frog system, but a new initiative recently launched by company officials aims to triple that number.
The Veterans and First Responders Incentive Program includes a 20% rebate on the initial investment at the time of the franchise agreement and waiver of annual license fees for one year. Financial incentives can add up to more than $15,000 for qualified veterans or first responders, depending on the location of the store.
"We just had to find something that we would like to do and that we could learn," said Mark Maniscalco. "In the beginning of any business, the first two or three years, it's tough and you have to be able to get through it. If it's something you really don't like doing, then you're not going to get through it."