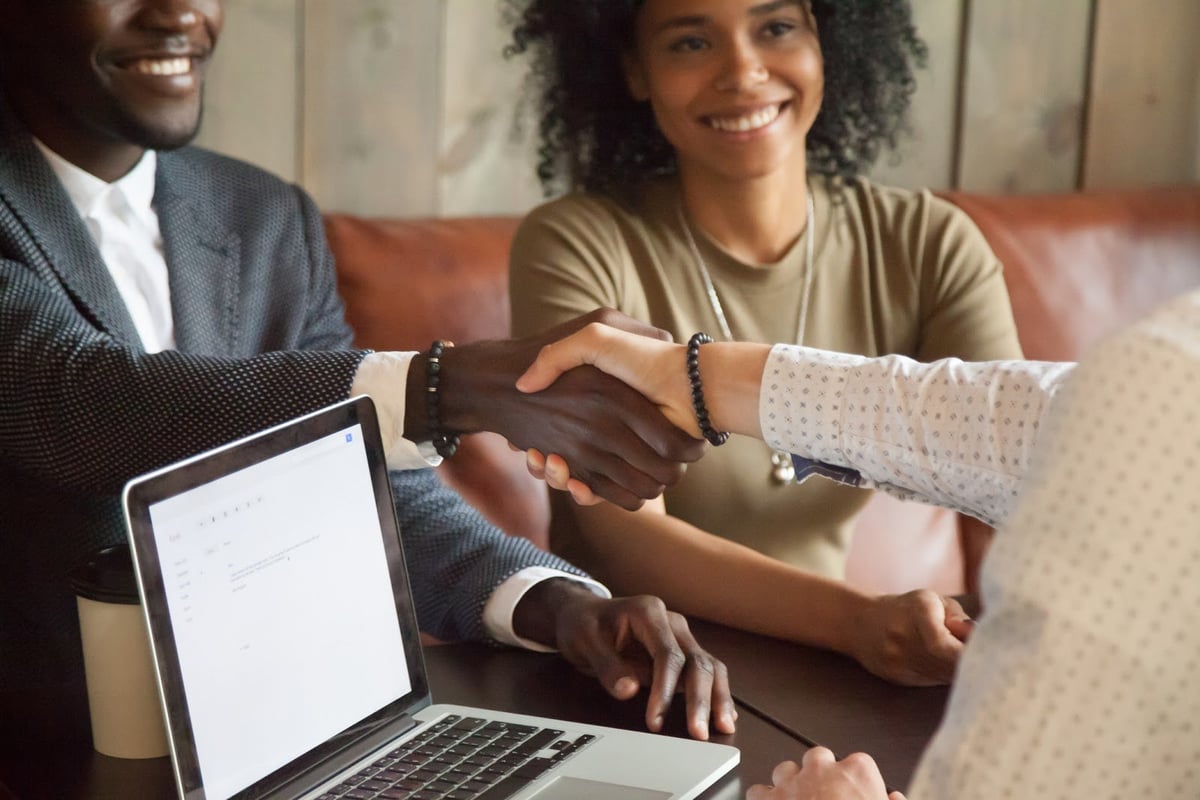 Starting a business starts with preparation.
---
Important points
It's a good idea to set aside enough money to cover a year's expenses so you can focus on your new business.
Staying up on self-employment taxes will ensure you don't face a big bill come tax time.
If you don't see the value of your time and effort, neither will customers.
---
If anyone knows what it takes to become a successful entrepreneur, it's Suze Orman. According to Orman, the number of women using IncFile to form a limited liability company (LLC) — or any other form of business — increased 48% during the pandemic. For men, the number increased by over 20%.
If you're thinking about starting a business, you already know that there's a lot more to it than just submitting the right paperwork. Here are four things Orman suggests aspiring entrepreneurs to do to lay a foundation for success.
1. Top up personal savings
According to Orman, starting a business requires 110% of your attention and energy. In the time that you are getting the business off the ground, you cannot afford to be distracted by things like worrying about personal bills. Of course, your bills still need to be paid, but the more automated the system, the better.
As a minimum, Orman suggests having enough savings to cover a year's living expenses. Let's say your monthly bills (house payments, car loans, credit card bills, utilities, etc.) total $5,000 per month. Orman believes that having at least $60,000 to cover those expenses will give you more time to focus on getting the business up and running.
Imagine having time to focus on what you're building for the future instead of worrying about paying your utility bills.
2. Make sure taxes are paid
Anyone who's ever been self-employed gets a crash course in self-employment taxes. As a business owner, you are responsible for filing quarterly estimated taxes with the IRS and your state (unless you're lucky enough to live in a state that doesn't collect taxes).
Your federally estimated payment should cover income tax as well as security and Medicare. You can pay your estimated federal taxes through the IRS Direct Pay website, and each state also offers an online payment system.
Not to be too specific, but if you don't pay your quarterly estimated taxes, you're likely to incur a huge bill at tax time, compounded by incurring penalties for late payments. Orman suggests using one of the free online calculators to find out how much you owe each quarter.
In addition, Orman advises you to keep a separate savings account with your bank dedicated solely to quarterly payments.
3. Don't take your eyes off the retirement ball
According to Orman, one of the biggest mistakes she thinks entrepreneurs make is convincing themselves they can wait a few years to focus on retirement. She calls postponing retirement plans "absolutely dangerous."
Orman says you should commit to saving at least 10% of your income, and a Roth IRA is a great option. If you can save more than the $6,000 to $7,000 limit imposed on Roth IRAs (depending on your age), it's worth considering a SEP IRA. A SEP IRA allows business owners to make larger annual contributions.
4. Know your worth
One thing that small business owners tend to have in common is that they're often asked to work at a discounted rate (or worse, for free). Orman recommends asking yourself what you're worth. The finance guru says if you don't respect your skills and expertise, you can't expect the same from a client or customer.
Starting a business is one of the most exciting things you can do. Doing the prep work first can give the company a better chance of success.
Business credit cards handpicked by experts with rich rewards and perks
Cashback, travel rewards, 0% introductory APR funding: all of these can be great credit card perks for business owners. But how do you find the right business credit card for you? There are tons of deals on the market today and it can be a hassle to sort through them to find the right one. So we did the hard work for you.
Get started today with one of our top business credit cards for 2022.