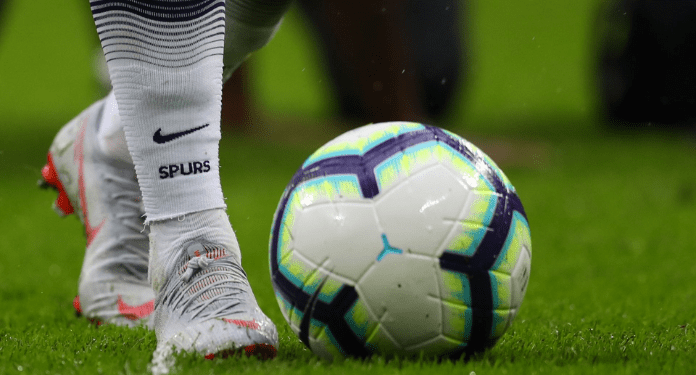 The sports scene is evolving around the world, and as it evolves we need to take care of the integrity of the sport. Caution is required in all areas, be it sports betting, athletes or even sporting principles.
We are currently seeing more companies and entities investing in this sector with a focus on creating an increasingly safe environment for all fans, amateurs and professionals alike. In addition, this type of investment is essential for us to have a healthy and valued sports betting market.
UOL published a message depicting this scenario and emphasizing the importance of integrity in sports betting and sports in general in its Lei em Campo column.
Read the full news on integrity in sports betting
Still without regulation, sports betting sites are already a reality in football, the world and Brazil.
But can the athlete be involved in sports betting at all?
The answer is so obvious, but it remains necessary: ​​No!
Neither an athlete nor any member of the football association chain.
This is done in the name of two principles that are very dear to sports law: integrity and fair play.
Sport thrives on uncertainty
The fun of sport lies in the uncertainty of the result. If everyone knew in advance what the score would be, the sport would lose momentum and passion would dwindle. Therefore, several principles of sports law aim to ensure this unpredictability, such as sporting integrity, fair play and parity of arms, which should provide equal conditions for competitors.
That is why, among other things, it is fundamental to combat the manipulation of results. And that's not a problem that comes up now with the plethora of betting sites. It is old and therefore has long attracted the attention of the sport.
The "CBJD" of 1942 already brought penalties against match-fixing
Professor Vladimir Camargos, in a column in Lei em Campo, recalled that the resolution of the National Sports Council (CND) of 04/11/1942, which presented the first general law on sports, dealt with a very important topic of the days of today: the manipulation of results of games and competitions.
So the original text settled the matter:
33
d) Participation in or complicity in any attempted bribery aimed at causing, encouraging or facilitating the defeat of a team and the fact that the attempt is known and not promptly reported 35.
Anyone who directly or indirectly induces or attempts to induce the athlete to act on the field of play in a manner that is prejudicial to the team to which he is a part or to an umpire or linesman in order to persuade him to perform severely punished. of function, in a way that secures or facilitates the victory of a particular association. Once the violation is established, the person responsible will be disqualified [sic] not hold a position or function in any sporting entity and not be a member, athlete, manager, trainer, masseuse or employee in the service of sport. If the facts or facts contained in this point give rise to the responsibility of a sports unit, this will be suspended and, in the event of repetition, the right to operate will be revoked by the CND
That is, the transcribed devices aimed to protect high-performance sport from attitudes contrary to the equality of sport. As early as 1942, when sports law was beginning to be understood and applied in Brazil, the need to protect the integrity of sport was already evident.
And even today, the sport is threatened in Brazil and the world.
tennis, soccer?
In football, basketball, tennis… there are seldom sports where there isn't news of criminals wanting to attack the integrity of the game in exchange for personal gain.
Modern betting sites have also suffered great harm from this ancient practice. With the rapid and strong growth of bookmakers around the world, match-fixing is certainly one of the biggest problems facing the sports industry.
According to data from its latest report, the International Betting Integrity Association (IBIA), which is considered the primary integrity entity in the licensed betting industry, pointed out that regulated online sports bettors are losing nearly $25 million (Real 131 million). a year for this harmful and criminal practice.
The number is frightening and serves to underpin the thesis that, in addition to sports, sports betting providers are also severely damaged by manipulation.
The sport works
The TIU is an anti-corruption agency charged with investigating tennis match-fixing and overseeing the professional sport of tennis. Established in 2008 at the initiative of the ITF, ATP, WTA and the four Grand Slam tournaments (Australian Open, French Open, Wimbledon and US Open), the organization has a zero tolerance policy for betting-related corruption.
TIU is independently operated and based in London. It is funded by the organizations responsible for its creation. In addition to fighting corruption, it investigates and punishes criminals.
Importance of sporting self-regulation
In football, surveillance work using science and technology has become essential to combat these increasingly sophisticated gangs. The São Paulo Football Association, for example, does a very good job of monitoring tampering.
In addition to the task of the state to investigate, judge and punish cases of money laundering and tax evasion, sport must also act and protect itself.
Regarding betting, Fifa introduces in Article 2 of its statutes the "obligation to combat the manipulation of results and to defend the integrity of competitions". And the Code of Ethics (26.2) states that "persons subject to this code are prohibited from participating, directly or indirectly, in betting, lotteries or similar events…".
FIFA provides general guidelines. But national associations and clubs can extend these restrictions. The CBF has rules and many clubs have banned "any kind of relationship with bookmakers" in contracts with athletes. In addition, the contract must state that the athlete (coach) has no interest in any company or partnership with any organization that promotes or organizes this type of activity.
It is now important that everyone adopts practices that help uphold the principles of the sport, protect fair play and sporting integrity. Always remember that ethics in sport goes beyond simply following the rules set out in codes and regulations. Ethical principles are non-positive conventions that guide our actions.
In other words, protection!
Do it right because it's right
Like football, volleyball, basketball, tennis? They must guard against match-fixing and guarantee what is at the very essence of any sport: fair and equal competition.
In addition to introducing practices and rules that help uphold the principles of sport, protect fair play and sporting integrity, it is important not to forget the fundamentals of sport and social conduct. Ethics in sport goes beyond simply following rules set out in codes and regulations. Ethical principles are non-positive conventions that guide our actions.
Doing the right thing is always right.