As a boy, Devin O'Sullivan enjoyed shredding things, so it was no surprise that starting a shredding business became his first career move.
Core items:
Megan Russell is autistic and is preparing to start her own business to access meaningful, supported work
Devin O'Sullivan is also a young person with autism. He has run a successful business in Esperance for seven years
The Autism Association WA says better funding is needed to support meaningful employment for people with disabilities
Megan Russell loves counting mailboxes on her daily walks and being in her community. Could she happily deliver mail for work, or perhaps a role to match her passion for hot chocolate?
Similar thoughts run through the minds of most school leavers when trying to find a job that matches their talents and passions, but for young people with disabilities, accessing meaningful employment can be a greater struggle.
Because of this, Megan, who is autistic, and Devin, also a young person with autism, both turned to entrepreneurship as a solution.
Uniquely verbal, Devin started his Handy Office Help business in Esperance seven years ago.
It has enabled him to complete tasks based on his skills and preferences, including shredding files and delivering coffee.
The business is so successful that Devin is now able to hire another young man with a disability to help him with the shredding.
This allows Devin to spend more time meeting people in his community and delivering coffee, which is what he enjoys most.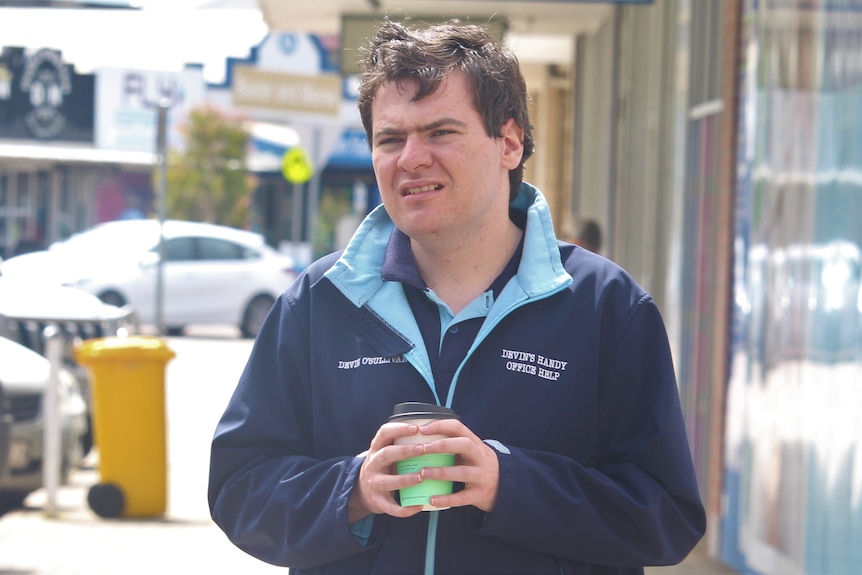 A business that makes sense
Megan's mother, Jo Russell, a disability advocate, is determined to help her daughter build a career that, like Devin, gives her purpose.
"I want Megan to live an extraordinary life, not an ordinary one," Ms. Russell said of Megan, who has a variable expression vocabulary.
Megan plans to start her micro business early next year.
In addition to providing an income, Megan wants MegStar Enterprises to focus on giving back to the Goldfields community.
Now in training mode, she's exploring what she loves to do with the support of her team of disability support workers, a mentor and a business facilitator.
It can be a lengthy process, but Ms Russell says it will be worth the time invested.
Megan's business intermediary, Corinne Robertson, said people with disabilities are often marginalized in the workplace or given less than meaningful tasks.
"Having a job they love gets most people out of bed in the morning. Everyone should have that," Ms. Robertson said.
Changes in government funding for employing people with disabilities also reflect a growing emphasis on person-centred employment.
This is after large-scale industrial employment with partially repetitive tasks had previously been favoured.
The Activ Foundation provides jobs to people in WA who live with disabilities with tasks such as industrial sewing, labeling and packaging, wooden pallet manufacturing and garden maintenance.
The organization's government funding has been extended for an additional 18 months to allow for the transition to growing smaller, supported jobs in the community.
"Activ is shifting focus from its large-scale supported employment services because the funding does not support high-percentage supported employment," said Activ chief executive Michael Heat.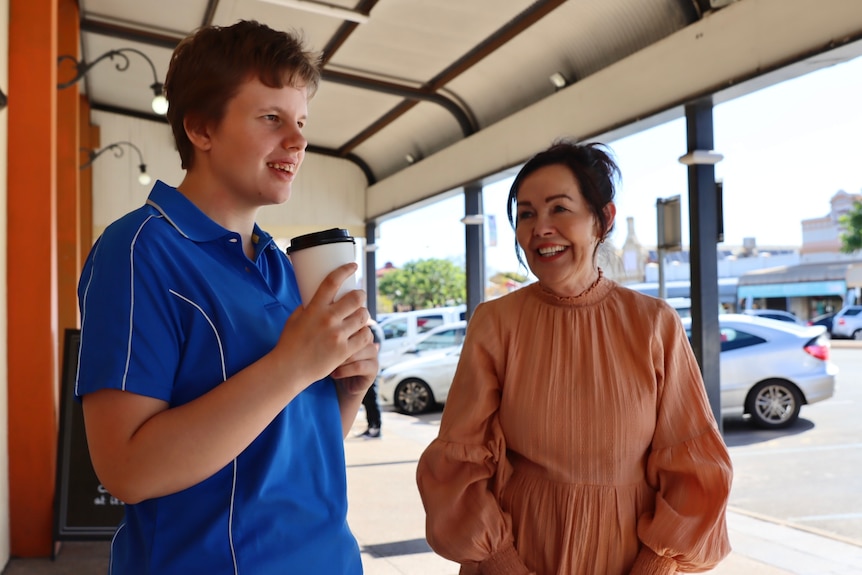 Benefits of connecting with the community
Megan has not yet finalized what services her company will offer, but she knows that she wants to interact with people on a daily basis as she enjoys interacting with people and loves being involved in the community.
"Sometimes we're out and people I've never met say 'Hi Megan!'" Ms. Russell said.
"She knows a lot more people than I do."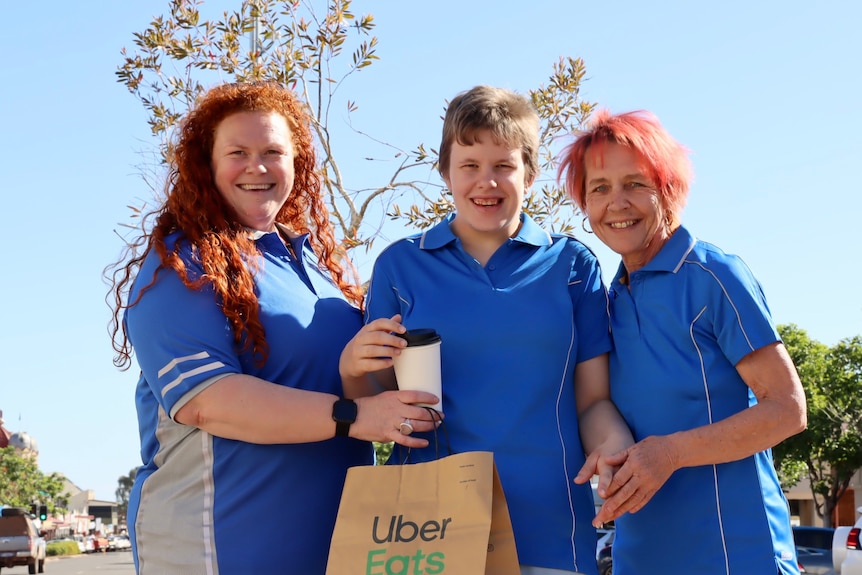 Having a job helps autistic people get involved in the community, says Sally Flinders, labor director for the Autism Association of WA.
"School provides social support and routine that often disappears by the time they graduate, leaving a void in a person's life," Ms Flinders said.
Ms. Russell wants to ensure that Megan remains an active member of the Goldfields community that has always supported her and that Megan is able to give back.
"All aspects of Megan's business are being kept as local as possible," Ms. Russell said.
"We're looking at ways Megan can support older people and encourage others to do the same."
Kalgoorlie-Boulder Chamber of Commerce and Industry Chief Executive Simone De Been says the Goldfields are experiencing a severe labor shortage and companies are definitely willing to review all applications and tailor positions to applicants' strengths.
Michelle O'Sullivan is Devin's mother and says that people of all abilities have a place in the workforce.
"People with disabilities who want to work more should be given the opportunity to help with hospitality staffing shortages," she said.
"They add value to the workplace".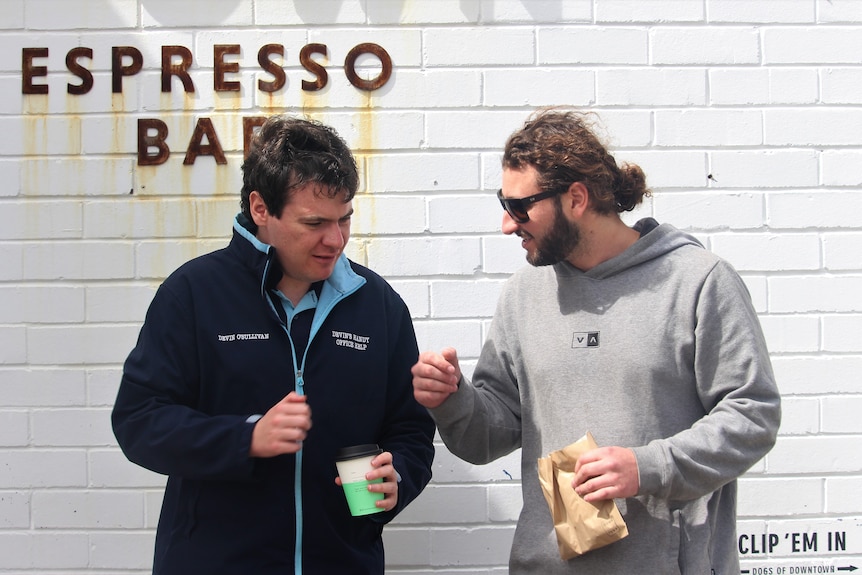 The "struggle" for funding and support
Although Devin and Megan show that people with disabilities can be business owners, there are some obstacles along the way.
They are both supported in their businesses by disability carers and funding to cover their wages and stay profitable can be difficult.
Tasha Alach is director of therapy and clinical services at the Autism Association WA and says while the current funding system is "positive," changes are needed.
"It has been in place for a long time and is currently under review," she said.
Ms Flinders says employment support for people with autism could be better funded, especially given the impact a job can have on people with autism, their families and the wider community.
Sarsha Lander, Manager of Goldfields EPIC Disability Services, agrees that accessing funding can be difficult.
"Many people with disabilities have to fight for funding because of individual goals," she said.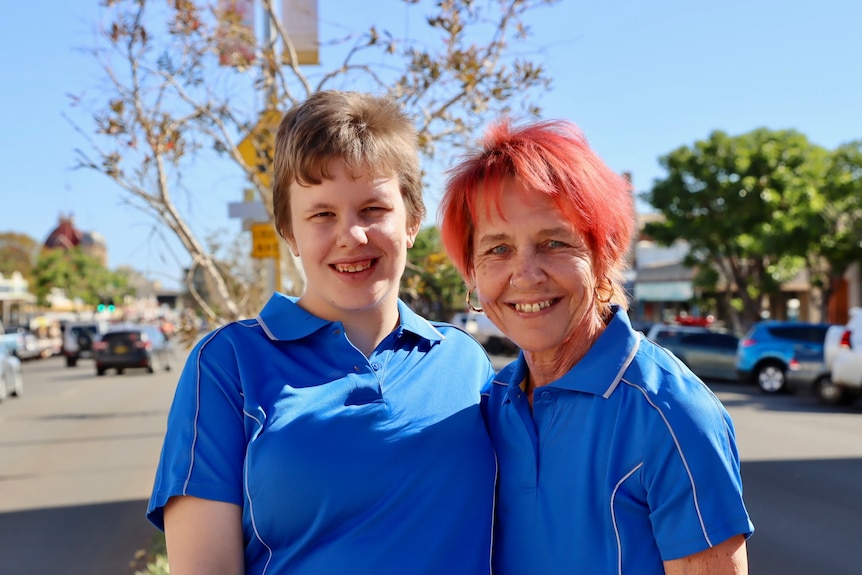 When it comes to fighting, Megan's mother is an invincible advocate.
"Megan will be a trailblazer at the Goldfields as Devin is at Esperance, shifting paradigms for disability," Ms. Russell said.
"I am a fighter. A 'no' is just a challenge for me. I'm going to make that a 'yes'."